The CYCA is the neighborhood association for the Cooper-Young community located in Memphis, Tennessee. In the heart of Memphis- 'Midtown', the Cooper-Young community surrounds the intersections of Cooper St., and Young Avenue. Development started here in 1881, making Cooper-Young one of Memphis's older neighborhoods. The community and the association have a long, vibrant history and are a vital part of the city of Memphis.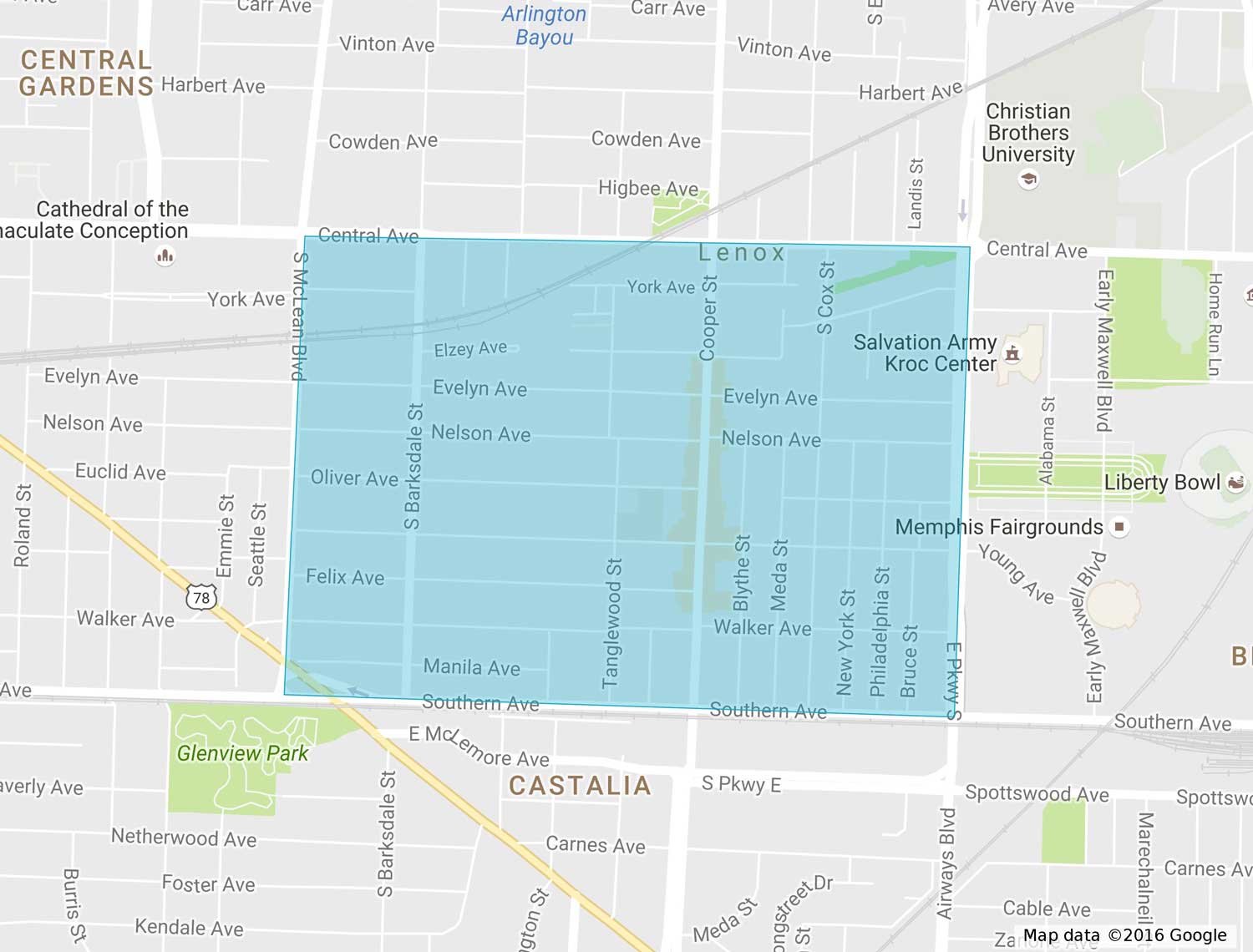 The History of the Cooper-Young Community Association
The Cooper-Young Community Association (CYCA) was formed in 1976 around the following mission: to make our neighborhood a safer and more desirable place to live, worship, work,and play. Encompassing an area of Memphis, Tennessee, where homebuilding flourished from 1881 through the early 1930s, the association was born when residents became activists to stem the tide of decay that so many urban areas experienced with the rise of suburban-ism and the phenomenon known as white flight.
At that time, home owner occupancy within the community had dropped to less than 47%; industries which had supplied jobs to this working-class neighborhood had relocated, leaving deserted commercial properties throughout the area along with the abandoned railway tracks that once served them; banks were refusing mortgage loans; tax codes made it more profitable to level historic homes and build multi-family units; establishments serving the community, such as restaurants, grocery stores, and other retailers folded (A History of Cooper-Young, (c) 1977, Metropolitan Interfaith Association). In the absence of these stabilizing factors, crime and poverty moved in.
But the volunteers who established the CYCA saw the need to revitalize this unique, urban landscape and sought out solutions. Working with local law enforcement, they created neighbor support groups for crime prevention, eventually winning a number of citywide awards for their efforts. They surveyed the housing stock and other contributing structures within the neighborhood and gained placement on the National Register of Historic Places. Publication of the LampLighter Community Newspaper and volunteer distribution to every household and business in the neighborhood allowed the CYCA to reach diverse stakeholders. This monthly communication helped strengthen relationships, develop dialogue among many different points of view, and keep the community apprised of the challenges and opportunities available.
By 1989, businesses had begun to move back into the area, and a sister organization, the Cooper-Young Business Association, was born. In partnership, a small neighborhood childrens festival grew to become the annual Cooper-Young Fall Festival, which attracts over 45,000 visitors to the area on the second Saturday of each September for art, music, food, and entertainment. Proceeds from this event, the largest one-day festival in the Southeast, were used to establish the Cooper-Young Development Corporation (CYDC). The CYDC, through rehabilitation and new construction, has returned 34 single-housing units to the neighborhood to date.
By gaining not-for-profit 501(c)(3) status, the CYCA was able to enhance its role as a community facilitator. In 1991, it received a comprehensive, three-year community planning grant to help establish short-term and long-range goals (known as the Eagle Plan). Having gathered community consensus on priorities during the Eagle process, the Gateways 2000 program was initiated in 1997. This multi-year project focused on safety and beautification, culminating with projects completed in time for the turn of another century in this neighborhood. One of the most notable accomplishments is the Trestle Art Gateway over Cooper Street, which turned an abandoned, dilapidated, dangerous, lead paint and rust encrusted railway overpass into a permanent, lighted gateway welcoming residents and visitors alike to the neighborhood. It was the recipient of the 1999 Urban Art Vision Award for all of Memphis and Shelby County.
In lessons learned through the Gateway projects and the Eagle planning process, the Members Count campaign was born. This multi-year program, funded in part by the Community Foundation of Greater Memphis, increased membership donations to the CYCA by 98% over the previous five-year average in its first year. Currently in its second year, the campaign is poised to exceed the goals set by the steering committee for 2003, increasing not only fiscal capacity but also grassroots strength of the organization to effect change.
Today, the Cooper-Young community includes over 1,600 households, with an owner occupancy rate of 61% (US Census data, 2000). There are more than two hundred flourishing businesses with thriving retail, restaurant, arts, and antiques districts as well as industries that employ local residents. Two schools and twelve worship communities are located within its boundaries. The CYCA maintains community office space within a redeveloping commercial area in the most challenging quadrant of our neighborhood (highest percentage of remaining abandoned properties and vacant lots, with the lowest average property value). Volunteers, including board members, neighborhood watch block captains, gardeners, artists, fundraisers, event organizers, and others give over 4,000 hours annually in projects which meet the mission of the association: making our neighborhood a more desirable place to live, worship, work, and play.
Our purpose…
is to form an association of residents and interested parties to work together to make our diverse and historic community a more desirable and safer place to live, worship, work, and play.
Download the 5 Year Plan pdf
Meet our Executive Director
Kristen Schebler
Kristen came to Memphis in 2010 after graduating with a Bachelor's degree in anthropology from Purdue University. A lifelong resident of the suburbs, she was excited to move to an urban neighborhood with a vibrant, walkable atmosphere. Midtown fit the bill and she has enjoyed living in the area for the past few years.
Originally intending to continue her education, Kristen took a short detour to work for a small manufacturing company in Germantown. After moving from production assistant to departmental manager with Shari Dixon Inc., she decided to pursue her Masters in anthropology with the University of Memphis.
While at the University, Kristen focused on learning the ins and outs of neighborhood development and environmentally sustainable community planning. She also worked with Crittenden Regional Hospital in West Memphis, AR, to explore community networking in health-oriented development. She was excited to present a small part of her research at the Society for Applied Anthropology 2014 conference in Albuquerque.
In her free time, Kristen loves hiking and planning trips to visit every National Park. She is also an avid history buff, hopeful gardener, and has been known to spend hours hanging out with a good book at Otherlands. She is looking forward to working with the Cooper-Young Community Association in continuing to make this a fantastic neighborhood to live, work, and play.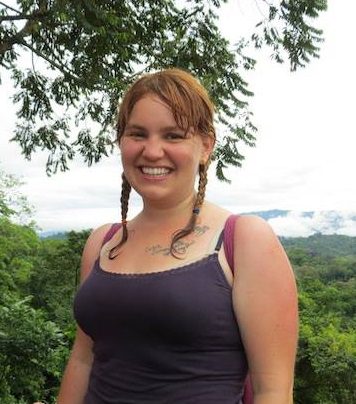 The CYCA Board of Directors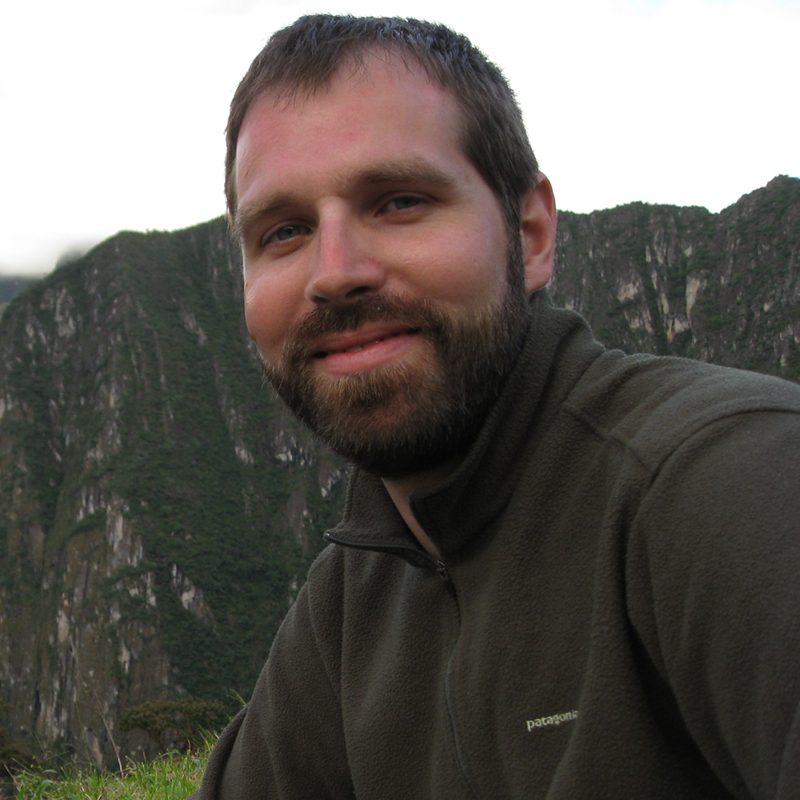 Mark Morrison
President, Beerfest Committee Chair
Mark is a native Memphian who grew up in the suburbs and then moved to Knoxville to attend The University of Tennessee. After living in Knoxville for 10 years, brief stints living in Ireland and Japan, and completing a Ph.D., a job offer from Smith & Nephew brought him back to Memphis. He and his wife, Leslie, knew they wanted to live in the city and quickly zeroed in on Cooper-Young because of the great location in Midtown, the historic housing stock and the lively, walkable commercial center that remained in the neighborhood. Since buying their house in Cooper-Young in 2005, their initial attraction has only grown stronger due to the sense of community, the involvement of the residents and the fantastic events and projects sponsored by the CYCA. Mark has been involved in the Festival 4-miler race, the Cooper-Young festival and, more recently, the Cooper-Young Beerfest prior to joining the CYCA board in 2012. When not involved with the CYCA, Mark enjoys traveling, kayaking and photography.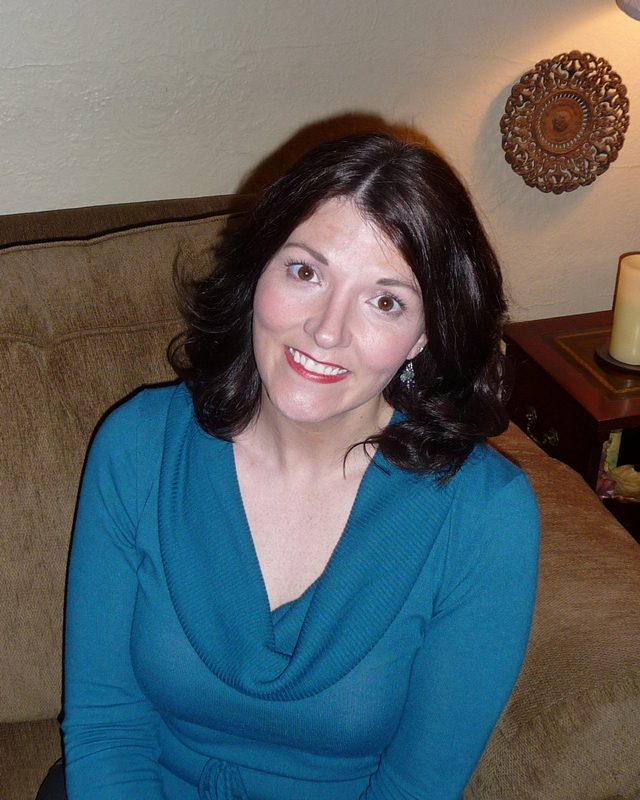 June Hurt
Board President, Communications Chair
A lifelong Memphian, June has lived in the Cooper-Young area on and off since 1993. She now lives in a bungalow on Evelyn purchased in 2000, and has a stepson, Tyler. Since the day she came home and discovered her front porch decorated with potted plants, placed there by a neighbor concerned about her porch's "lack of fabulousness," she knew that she was never leaving. The Memphis State graduate worked her way through college in the food and service industry, sang with local bands, and is now the marketing services manager at a regional commercial real estate firm. Her favorite things about Cooper-Young are the diversity of the people here and the strong sense of family shared by her neighbors. June chairs the Communications Committee, represents the CYCA on the Lick Creek Storm Water Coalition, and heads a committee that addresses sinkhole and flooding issues.
Liz Royer
Vice President, Code & Blight Awareness Chair, and Block Club Program Coordinator Chair
Liz Royer grew up in the suburbs of Memphis but always wanted to live in a bungalow in Cooper-Young. After several years in Georgia and Virginia, she and her husband moved back in 2011 and bought a house on Cox, where they live with several rescue dogs and a few cats. Liz is the Marketing Representative/Account Manager for Midtown insurance agency, Farris Evans, Insurance Agency, Inc. She is passionate about preserving the historic architecture, character and cool neighborhood vibe of Cooper-Young. Liz is her Block Captain for her block. Liz also sits on the Blight/Code Awareness Chair.
Mike Larrivee
Beautification Committee Chair
A Cooper Young resident, Mike and his girlfriend, Sanne (she's Dutch) currently own a craftsman bungalow on Nelson near McLean. He graduated from the University of Memphis in 2010 with a Master's degree in Earth Sciences and was awarded a Fulbright Scholarship in Science in 2011-2012 to further The Giant Hogweed Project, a study on the impact of invasive plants on the landscape. Presently employed as an Environmental Scientist by SEMS, Inc. Mike joined the CYCA board member in late 2014 and agreed to chair the Beautification Committee as a means of contributing his skills and resources to a community that he genuinely believes in. Mike is an outdoorsman, a tree hugger, an advocate of sustainability, and a voracious upcycler. He is also a veteran, and his hobbies include farming, raising fruits, veggies, chickens, bloodhounds, standards for male grooming, and is fond of sunshine, well-made beer, shenanigans, language, and progress.
Cheryl Bledsoe
At Large Board Member
Cheryl has lived in Midtown since the early 90s and in Cooper-Young since 2005. She loves her neighborhood and feels that it is one of the coolest places to live in Memphis. Cheryl has been involved with the CYCA since 2007 by serving on the Safety Committee, being a Block Captain, participating in the Cooper-Young Festival, and volunteering with the Art Auction. She is excited about being on the board because there are so many things happening in Cooper-Young. She lives on Cooper with her two beautiful cats, Mimi and Oliver. A native Memphian, Cheryl is an alumni of the University of Memphis, works with the Variety Childrens Charity of Memphis, and is a local artist, working as the Art Department Manager for Drexel Chemical Company. She says: "Cooper-Young rocks!"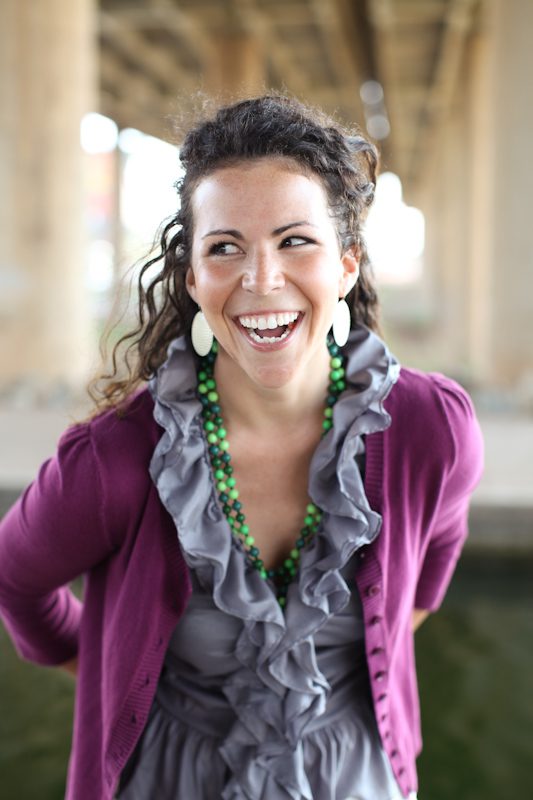 Caroline Norris Smart
Treasurer
Loves people, puppies, sunshine, & crafting new cocktails. Cooper Young is the perfect spot for all of the above. CYCA is such an important part of making "our 'hood, our 'hood." The Smarts are new transplants to Bluff City, but are quickly growing roots & love for their hometown. Caroline's husband, Blake, is the Men's Golf Coach at the University of Memphis. Go Tigers Go! Caroline grew up in Greenville, SC, and then graduated from Berry College in Rome, GA. In the 9-5 world, Caroline has run her own company helping small businesses with their finances, business strategy, & community engagement, as well as launching new ventures. She took that entrepreneurial spirit to corporate America, as an analyst at Chesapeake Energy & in large account sales at Paycom. Now, she fights for a cure everyday with the American Cancer Society in midtown. After hours, catch her on a run around CY or grabbing drinks at Next Door.
Debbie Sowell
Building Committee Chair
Debbie, her husband Chris McHaney and son Owen, have had roots in the CY Community for some time. Chris grew up in CY from a young boy and they are now working on their 3rd home in Cooper Young. Debbie has a degree in Interior Design and is a local real estate agent. She first became involved with CYCA at a Mulch to Members Giveaway and has been rolling up her sleeves ever since. "This neighborhood is my home", Debbie says "and I will always have an active role in making it better".
John Condon
Secretary
John is a Memphis native and grew up in the suburbs of the Bartlett/Lakeland area. He attended the University of Memphis and graduated in 2008 with a degree in Exercise Sports Science. After pursing a career in his love of exercise and sports, he turned his commitments towards the City of Memphis. With a background in law enforcement, John hopes to bring some insight to the safety concerns of the Cooper Young Community. John has lived in Cooper-Young since 2012 with his wife, Amanda, who has been a resident since 2009, and his son, Jack. They both enjoy getting out-and-about in the neighborhood to all the local bars, restaurants, and businesses that the community has to offer. John is an HUGE Tiger fan and loves tailgating at Tiger Lane for the football games. GO TIGERS!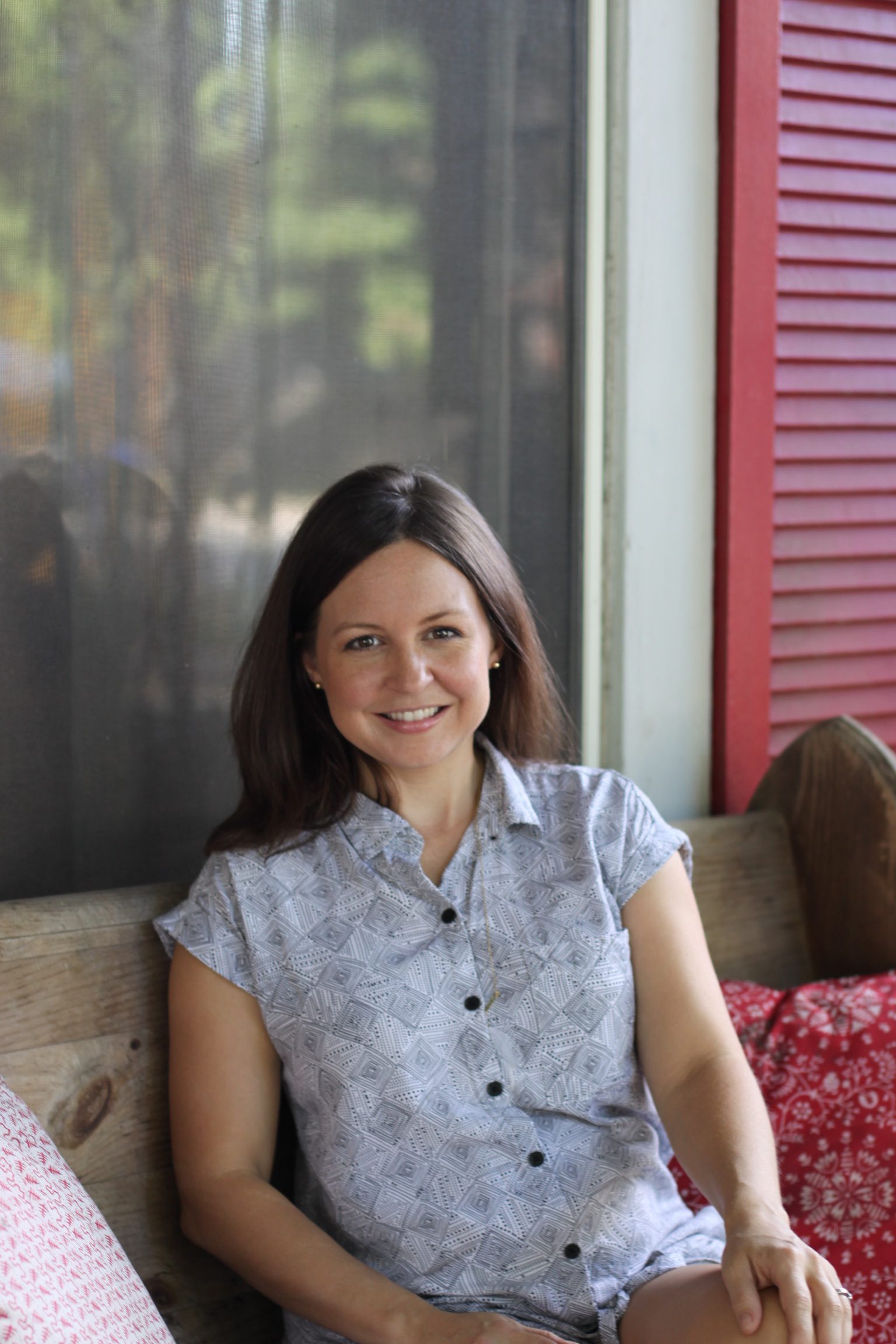 Suzanne Abedi
Suzanne Abedi's love for Memphis' heartbeat, Cooper Young District, began many memorable years ago. As a child growing up in Mississippi, family trips to the big city of Memphis, TN were always marked by exciting experiences in this beloved neighborhood. Many years later when Suzanne and her husband Robbyn relocated to Memphis, Cooper Young was an undeniably fitting home to plant roots in. Suzanne calls the University of Mississippi her alumni and Sycamore Pictures her honored career outlet. Cooper Young has made this small town girl's transition into city life one of unending charm. Suzanne, her husband Robbyn, her daughter Charlotte, and their feisty dog Hedwig would love for you to stop by their neighborhood halloween party or one of the many neighborhood events the family volunteers at to say hello!
You can request access to documents using the form below.