April, which is National Poetry Month and also contains Independent Bookstore Day, is a big month for the literary minded and Cooper-Young bookstore is celebrating appropriately.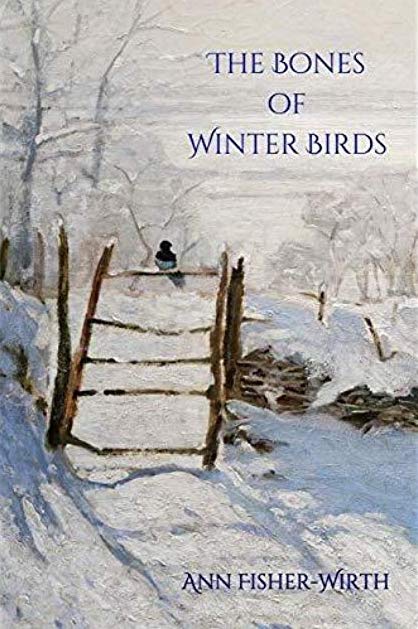 The store hosts two this month. On Thursday, April 11, Ann Fisher-Wirth will read from and sign copies of her new book of poetry, The Bones of Winter Birds (Terrapin Books, $16 paperback). Ann Fisher-Wirth is the author of five previous books of poetry. A senior Black Earth Institute fellow and member of the board, she teaches and directs the Environmental Studies minor at the University of Mississippi, and also teaches yoga in Oxford, Mississippi. The event runs 6-7 p.m., with the reading starting at 6 p.m.
On Thursday, April 25, Sarah Arvio will read from and sign copies of her books of poetry, Night Thoughts, Sono: Cantos and Visits From the Seventh, as well as her new translation of Federico Garcia Lorca's book of poetry, Poet in Spain. Sarah Arvio is a recipient of the Rome Prize and the Bogliasco and Guggenheim fellowships, among other honors. For many years a translator for the United Nations in New York and Switzerland, she has also taught poetry at Princeton. The event runs 5:30 to 6:30 p.m., with the reading starting at 6 p.m.
Finally on Saturday April 27, Burke's will join over 500 small business owners across the country in marking Independent Bookstore Day. Burke's will be celebrating all day with giveaways of advance reading copies, drawings for prizes, cookies, and more. Available in limited supply will be exclusive day-of merchandise created especially for Independent Bookstore Day by major publishers and authors. The fifth annual Independent Bookstore Day is sponsored in part by Penguin Random House, Ingram, and The American Booksellers Association.
The Urban Arts Commission is partnering with the Memphis Public Libraries to create pop-up galleries of local art in branch libraries. New work acquired for the City of Memphis Movable Collection will rotate through galleries at four pilot branches — Frayser, Hollywood, Levi, and South, becoming a permanent collection in various City buildings
Any artist, at least 13 years old, living and working within the Memphis metropolitan, statistical area. Artists are invited to apply as a team if desirable. The deadline to apply is April 29. The request for proposals and support materials can be downloaded at uacmem.org/calls-to-artists.
More information is available at three public sessions at the UAC's offices at 422 N. Cleveland: 1-3 p.m. Wednesday, March 27; 3-7 p.m. Monday, April 8; and 3-7 p.m. Wednesday, April 10.
For more information please contact Program Manager, Brett Hanover brett@uacmem.org.
The 7th annual Memphis Comedy Festival is April 4-7 at the Hi-Tone and Theaterworks. Over 30 handpicked comedians from all over the US are descending on Midtown to perform a range of shows across the weekend. This year's headliner is Comedy Central's "the Daily Show" correspondent Dulcé Sloan. 
For tickets and more info visit: memphiscomedyfestival.com/.