Contribute
to your
Community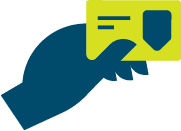 CYCA members represent our most dedicated neighbors, volunteers, and learders. Join us today and become a part of everything we do!
From our annual Festival Friday 4 Miler and Cooper-Young Beerfest to our fantastic holiday events, we love hanging out in the neighborhood.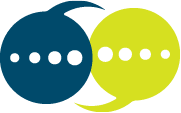 Have a question about code enforcement? Need help with a lost pet? Check out these great resources to help you get the most out of Cooper-Young.
Cooper-Young Community Association
The Cooper-Young Community Association (CYCA) was created in March of 1977 and is a fully registered and recognized nonprofit 501(c)3. With an initial goal of mobilizing residents to stem the tide of decay that so many urban areas experienced, this organization has always functioned as a grassroots, volunteer effort. The CYCA has assisted with a number of projects including an early neighborhood watch, the installation and maintenance of the nationally-recognized Cooper Street Trestle Bridge, and the redevelopment of the communities' eponymous corner at Cooper Street and Young Avenue. It also began publishing its monthly community newspaper, The Lamplighter, in the early 1990s; this publication continues today and is hand-delivered to each residence within the neighborhood. This organization currently maintains community office space within a redeveloping commercial area in the southeast quadrant of the neighborhood. It is financially supported through events including its annual Cooper-Young Festival Friday 4-Miler and Beerfest as well as membership dues and donations. While it continues to be a predominantly volunteer organization, it does employ a full-time executive director as well as a small part-time staff for The Lamplighter.
Become A Volunteer
We can always use another hand. Click the button below to see volunteer opportunitites. You may just be exactly the person we need.
There are no upcoming events to display at this time.
We are living in unprecedented times, and the impact of the coronavirus is reaching everything and everyone, including the Cooper-Young Community Association.  This week, we made the difficult decision to suspend production of the LampLighter newspaper for the time...
read more