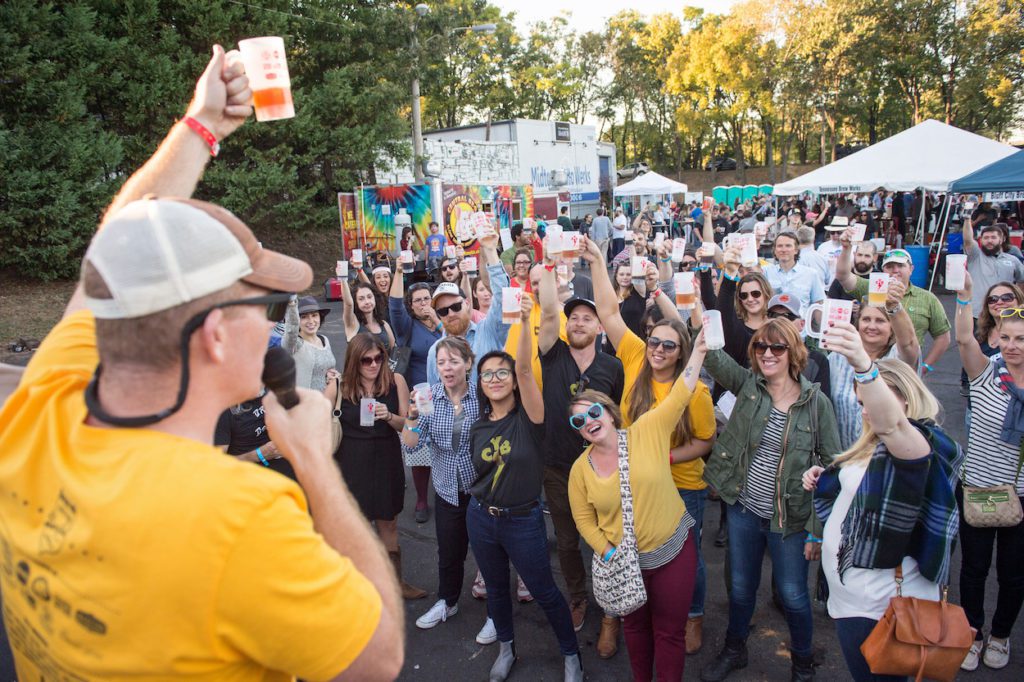 By Mark Morrison
In many ways, it's hard to believe that this will be Cooper-Young Beerfest's 10th year. So much has changed, but our original mission remains the same.
This annual fundraiser for the Cooper-Young Community Association began as the brainchild of then-board member and long-time CY resident Andy Ashby. We wanted to focus on craft breweries from around our region and require a brewery employee to attend the event to chat beer with attendees. We also wanted to sell a limited number of tickets so attendees could enjoy themselves and not spend the entire afternoon waiting in line after line to get one shot of beer after another. Because we couldn't do this without all of these breweries donating their beer and taking time away from their small businesses, we also wanted to make sure they had a good time as well; we try to make things easy and provide perks like hotel rooms, a brewers' dinner, and a "thank you" after party for the brewers and volunteers.
These principles from the first fest in 2010 remain at the center of Cooper-Young Beerfest and have served to differentiate us from the many beer events that exist now. Because we do things differently, we have many loyal attendees and breweries who come year after year and tell us it's their favorite beer festival of the year.

While we're committed to our core, we also like to keep things fresh. This year, we will have 37 breweries and two homebrew clubs serving all of their tasty beers. Breweries that will be coming to the CY Beerfest for the first time include: 4 Hands from St. Louis, MO;, Cooper House Project from here in CY; Wicked Weed from Asheville, NC; Delta Sunshine from Memphis; Mantra from Franklin, TN; Humulus Project and Steel Barrel from Murfreesboro, TN; Hook Point from Collierville; and Lost 40 from Little Rock, AR.
We're also proud to announce a new partner this year. Together with Orion Federal Credit Union, we are offering a limited number of High Gravity Anniversary Packages until September 20. In addition to your ticket for admission, this package comes with a special steel carabiner mug, a beerfest t-shirt, a koozie, and a tote. Standard general admission tickets will come with a CY Beerfest plastic mug.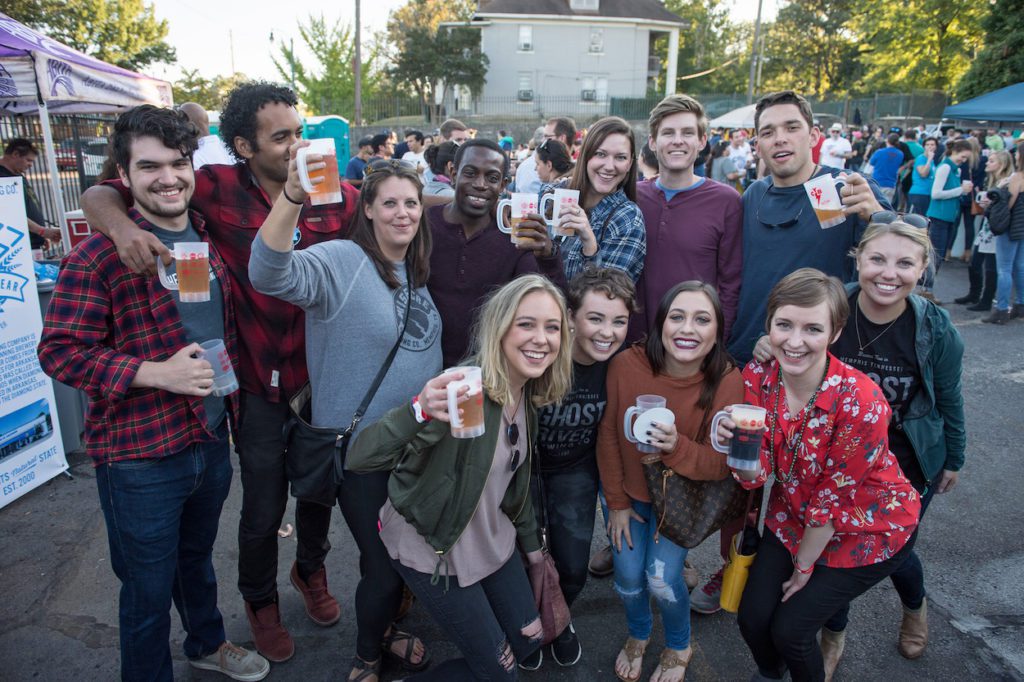 We couldn't hold this event without our dozens of dedicated volunteers, and our additional incredible sponsors. Cash Saver and their Madison Growler have been a sponsor for years and returned at the same level this year. CY's own Memphis Made has been a sponsor from the beginning and have always been giving of their time, beer, and facility. Central BBQ has been an exceptional supporter since that first year 10 years ago. Ryan Trimm and his team at Sweet Grass have been fantastic sponsors since they opened in CY and have added Sunrise Memphis to the list of local businesses that support the CYCA and make this event possible. Goner Records has been involved for years and will return this year to provide the soundtrack for your afternoon of fun. Last but not least, Shane Herbers and his team at Midtown Autowerks have been tremendous hosts since we moved to their lot in 2013. Please help us support these local businesses who support Cooper-Young and the CYCA.
We organizers have our fingers crossed for great weather on October 19 and that you can come and join us for this special anniversary. As has happened every year for the past decade, this event will sell out, so don't procrastinate in buying your tickets. Cheers!