The Cooper Young 4 Miler is happening September 14 at 7 p.m.! This is one of Cooper-Young's largest events.
There will be an afterparty directly after the race with music, food, and Memphis Made beer. Our runners always love the welcoming atmosphere of the neighborhood, and they get a special kick out of the great Light the Way parties the neighbors host to cheer them on.
To sign up as a Light the Way host and receive , email info@cooperyoung.org. If you are looking to run or sponsor, visit our website at https://cooperyoung4miler.racesonline.com.
Finally, please be aware that traffic through the neighborhood will be compromised before for several hours before, during, and after the race. A map of the race route is at right.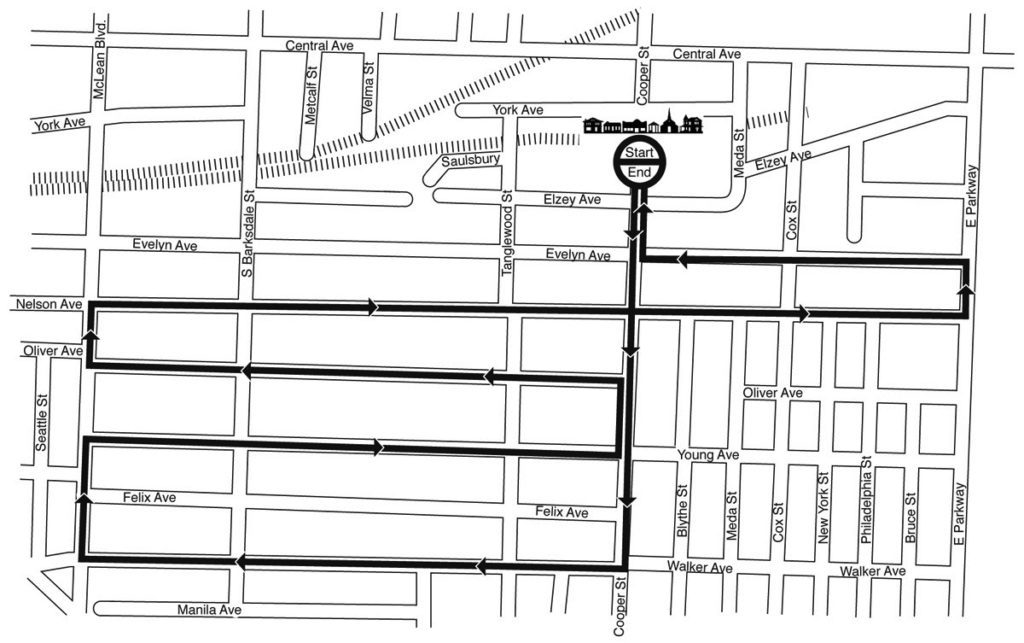 2018 Cooper-Young 4-Miler race map