The Cooper-Young Community Association is excited to announce that it will be bringing back the Cooper-Young Porchfest on Saturday, April 15, 2023 from noon to 6 p.m. Staged on the eclectic porches of our historic neighborhood, this all-volunteer event will feature an eclectic mix of bands playing on residents' front porches, and is intended to be a grassroots celebration of spring, music, and Cooper-Young. Coupled with this event, the CYCA will also bring back their annual community yard sale that morning, setting the stage for a day of fun and community connection. The event is sponsored by Memphis Made Brewing and Steve Womack – State Farm Insurance Agent.
Below you'll find the Porchfest 2023 map & schedule in both jpg and pdf formats. You can save the map to photos on your phone to be able to easily access, or come by our booth at the gazebo for a printed map (while they last) and to buy a Cooper-Young shirt and other merch.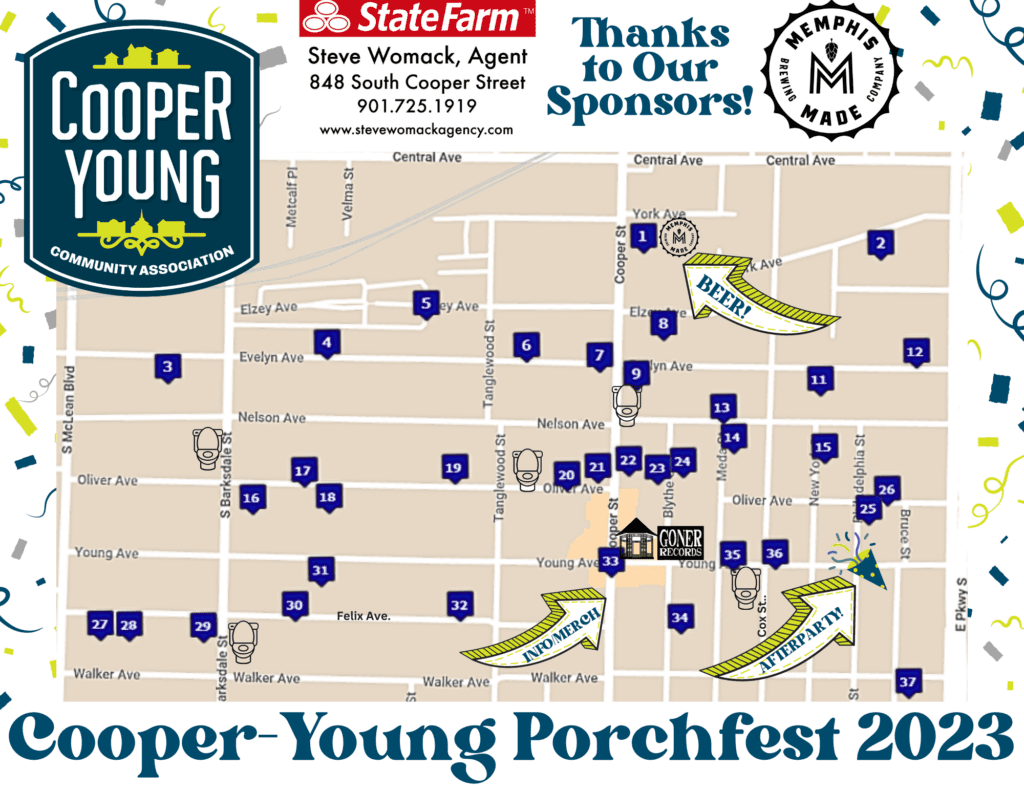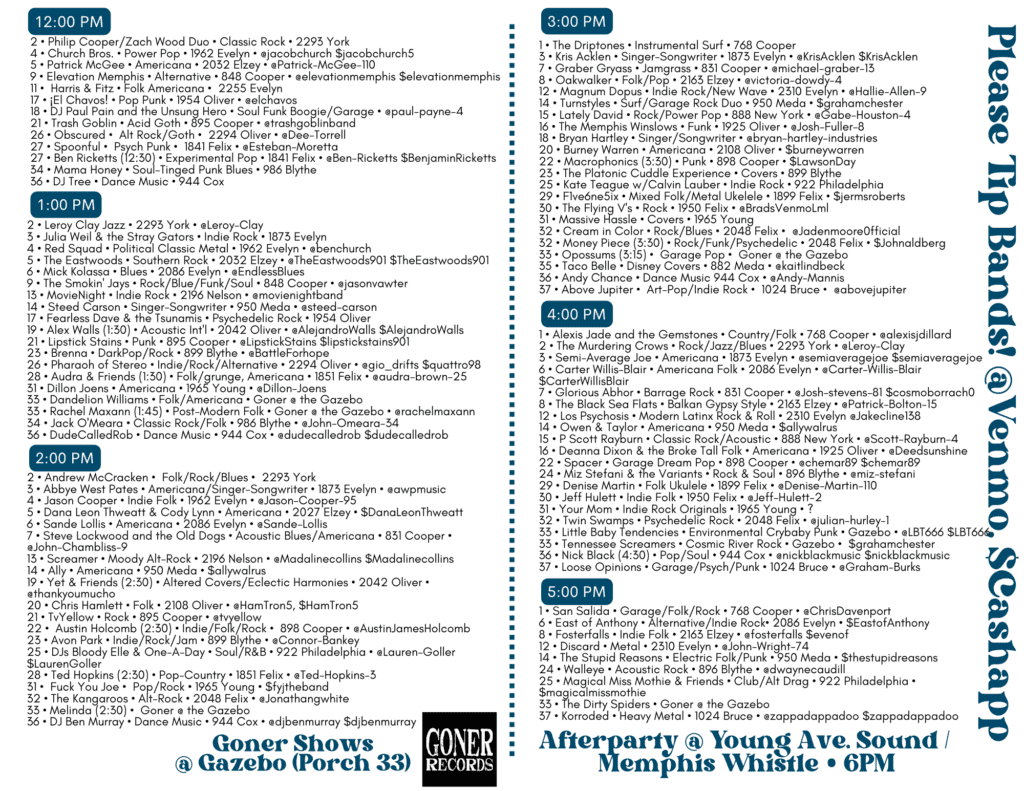 If you're coming to Porchfest — great! We're happy you'll be visiting Cooper-Young! All of the musicians are volunteering so bring cash to tip them or do so through Venmo/CashApp through the handles listed on the map. While you're in Cooper-Young, please visit our many bars and restaurants to dine in or take out food, and grab some beers from Memphis Made! Please tag your Porchfest posts with #cyporchfest – we wanna see what everyone's up to that day!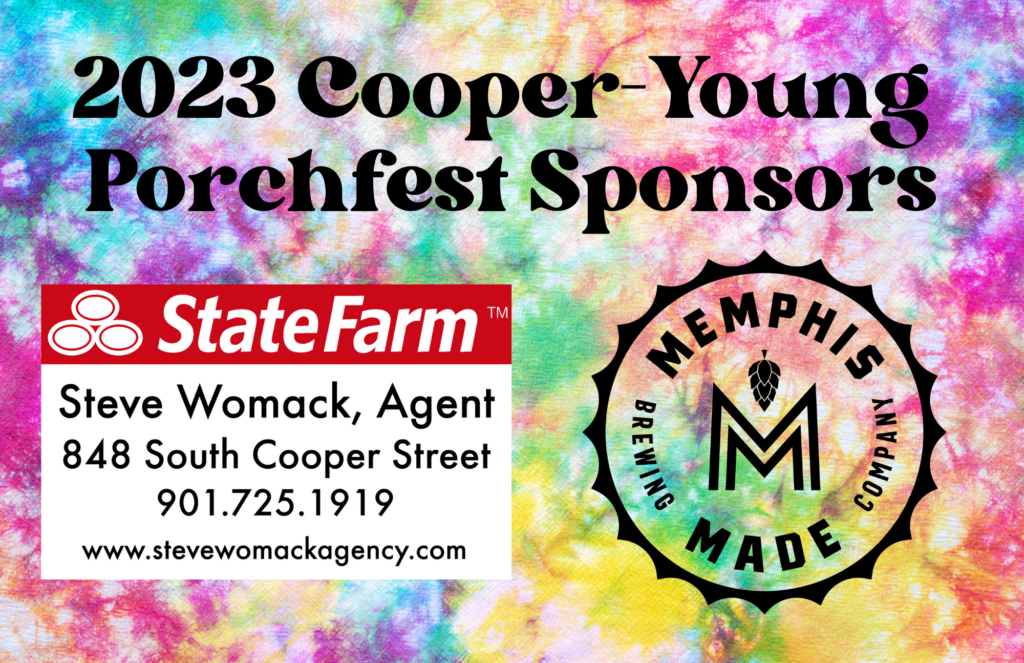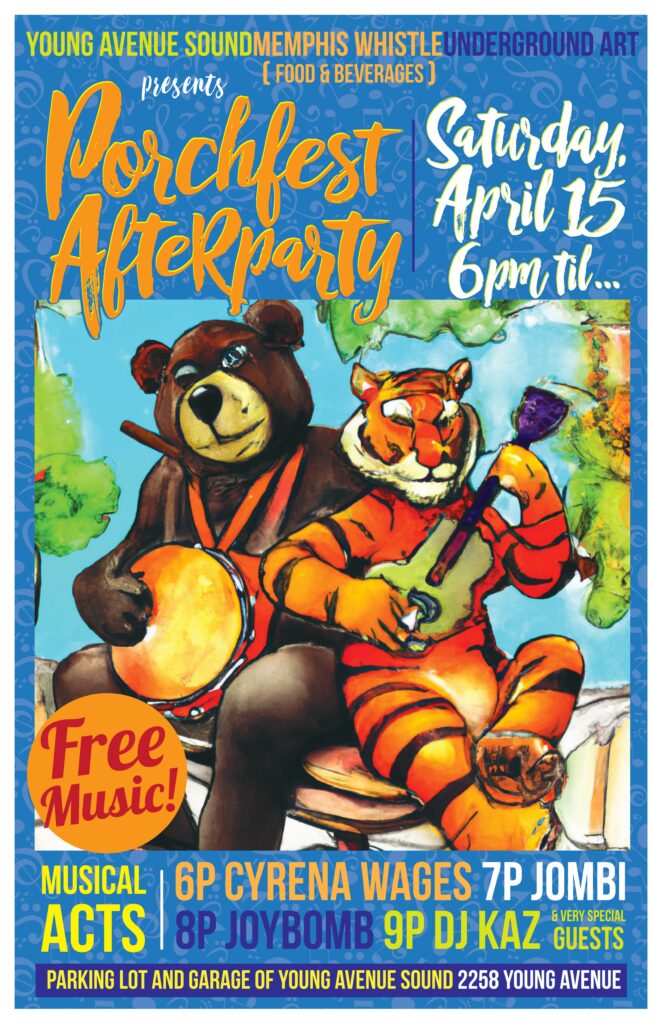 To kick everything off, we're bringing back our Community Yard Sale! The yard sales will run from approximately 8:00 AM-1:00 PM. The 2023 Yard Sale map can be found at this link or downloaded below.