The Cooper-Young Community Association is excited to announce that it will be bringing back the Cooper-Young Porchfest on Saturday, April 15, 2023 from noon to 6 p.m. Staged on the eclectic porches of our historic neighborhood, this all-volunteer event will feature an eclectic mix of bands playing on residents' front porches, and is intended to be a grassroots celebration of spring, music, and Cooper-Young. Coupled with this event, the CYCA will also bring back their annual community yard sale that morning, setting the stage for a day of fun and community connection. The event is sponsored by Memphis Made Brewing and Steve Womack – State Farm Insurance Agent.
Wanna play Porchfest this year? Artist Sign-Up
Live in Cooper-Young and want to host shows? Host Sign-Up
Below you'll find the Porchfest 2022 map & schedule in both jpg and pdf formats.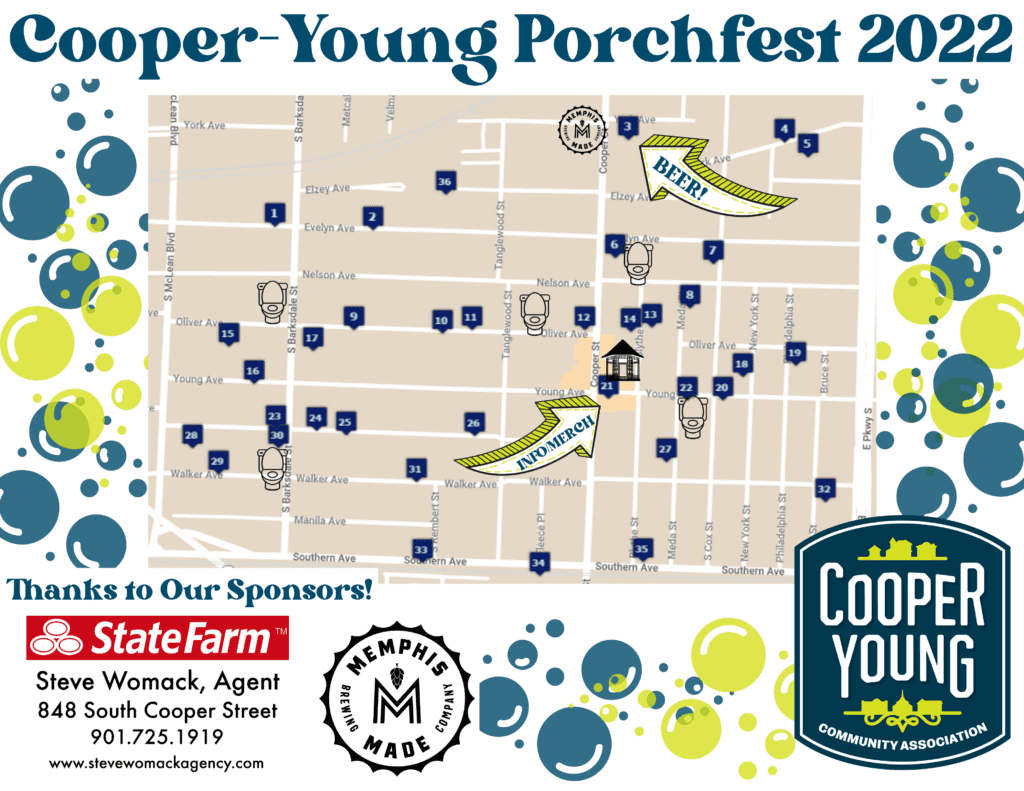 If you're coming to Porchfest — great! We're happy you'll be visiting Cooper-Young! All of the musicians are volunteering so bring cash to tip them or do so through Venmo/CashApp through the handles listed on the map. While you're in Cooper-Young, please visit our many bars and restaurants to dine in or take out food, and grab some beers from Memphis Made! Please tag your Porchfest posts with #cyporchfest – we wanna see what everyone's up to that day!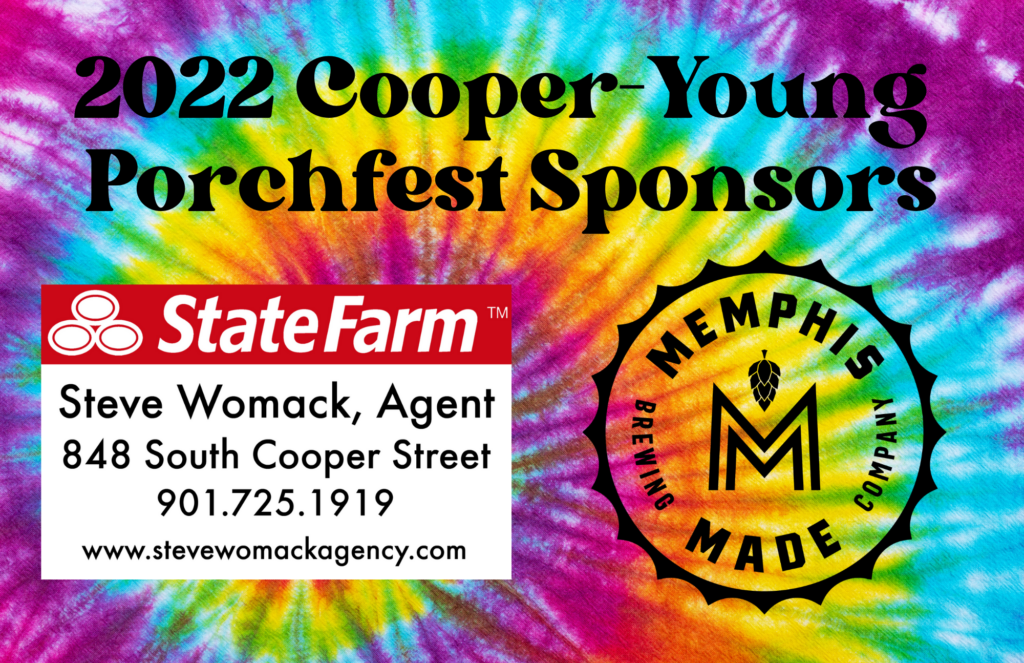 To kick everything off, we're bringing back our Community Yard Sale! The yard sales will run from approximately 8:00 AM-1:00 PM. You can find a yard sale map below or at this link.