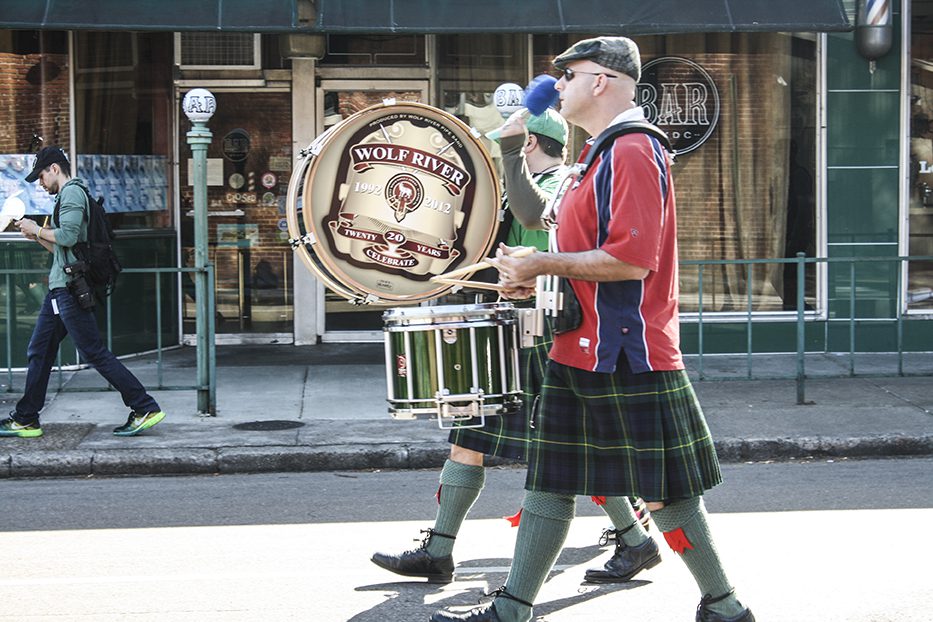 Cooper-Young will celebrate all things Irish and Memphis with the fourth annual Cooper-Young St. Patrick's Day Parade Sunday, March 17 at 1 p.m. 
The 2019 theme is "The Irish, Perennial Servants of the People, Honor Public Servants." Historically, the Irish community has held roles in the police, fire, religious, education, and the military sectors throughout the world. The Memphis Irish Society, organizers of the parade, seek to highlight those roles of service this year.
The Memphis Irish Society has had a presence in Memphis for the last 200 years. They foster education in and celebration of Irish heritage, culture and people. Currently, there are over 135-member households of the MIS throughout the Mid-South.
St. Patrick is the patron saint of Ireland, credited with ridding the island of snakes and converting the native people to Christianity, among many other acts. On his official feast day, March 17, Irish everywhere celebrate Irish culture and heritage with parades, ceilidhs (parties, pronounced "KAY-lees), concerts, dancing, singing, feasting, and church services.
In Cooper-Young, Cooper Street between York and Walker Streets will be closed starting at 1 p.m. The parade will start promptly at 2 p.m. A bandstand will be set up in front of Celtic Crossing located at 903 South Cooper Street to announce parade participants.
The parade will begin at York Street and will precede south on Cooper Street to Walker Street.