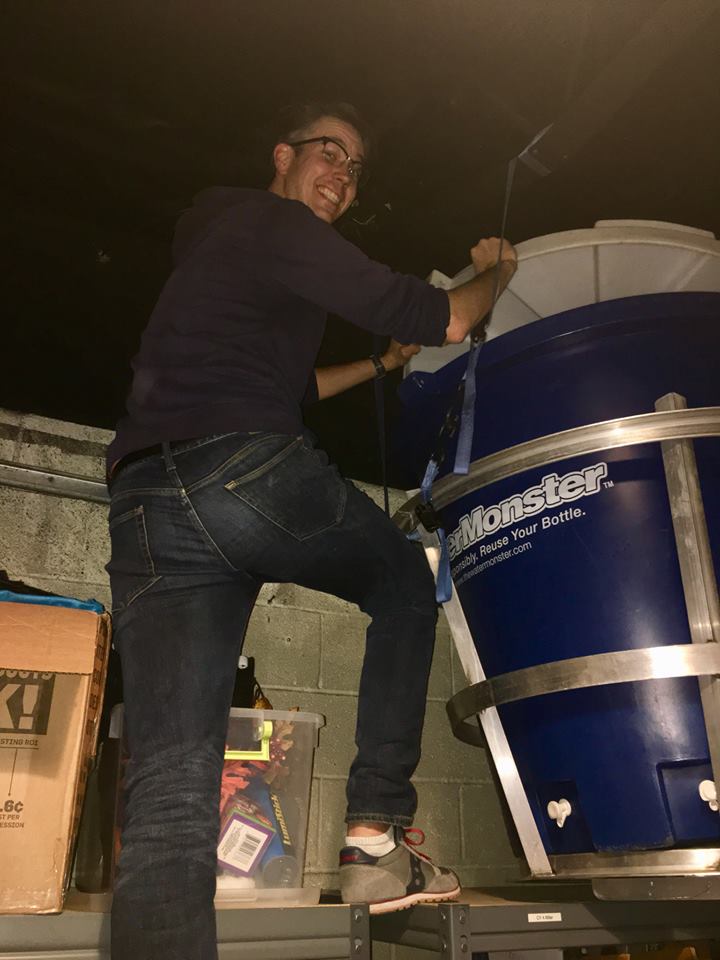 By Sheree Stubblefield
Like many of us, the leadership of the Cooper-Young Community Association is increasingly concerned about the environment and people's impact upon it. That is why last month the CYCA announced its intention to go "zero waste."
Zero waste is a term that is being used more and more along with recycling and composting. But what does it even mean?
Not surprisingly, the Zero Waste International Alliance states it perfectly: "Zero Waste is a philosophy that encourages the redesign of resource life cycles so that all products are reused. The goal is for no trash to be sent to landfills, incinerators, or the ocean. The process recommended is one similar to the way that resources are reused in nature."
At its recent retreat, the CYCA board strategized its vision for the organization in 2019 and beyond. They agreed that going zero waste would not only help reduce stress on overflowing landfills but also help secure the future of the neighborhood and serve as an example to other organizations looking to become more eco-friendly.
"Cooper-Young is already a neighborhood that is leading the way in recycling and composting," says Cheryl Bledsoe, secretary of the CYCA Board. "Creating a zero waste culture is a natural evolution of that."
This means attendees at CYCA events will start to see some changes. Guests will be encouraged to bring their own reusable cups to events. CYCA will start using compostable material like they did at the recent chili cook off. They will collaborate with partner organizations on how to make joint events as zero waste as possible.
"The goal isn't perfection but progress," says CYCA office manager Amanda Yarbro-Dill, in charge of the effort to get the CYCA office to zero waste status. "We like to think of it as landfill avoidance to take away some of the fear of zero waste being an impossible task."
The CYCA not only wants to go zero waste but also to educate and encourage neighbors to do the same. If anyone feels unease with this lofty goal, the CYCA wants to be a resource. Board member Mike Larrivee, executive director of the Compost Fairy, says for newcomers to the zero-waste lifestyle getting started can be as simple as composting.
"If you're not composting you're missing the easiest way to reduce your waste volume and carbon footprint, and it makes an impact today," he says. "Composting is a twofer: You're diverting that food waste from the landfill, and you're producing a healthy soil amendment that contributes positively to our food production cycle and stores that carbon in the topsoil where it belongs. Memphis has a curbside pickup service and community drop off now, so if you're not composting at home you really don't have an excuse anymore."
Other easy first steps are replacing plastic bottles with reusable water bottles, buying compostable plates and cups if it's necessary to use disposable items, or replacing paper towels with cloth napkins at home.
"I have two kids, so we Iike to make it a game to see how zero waste we can be," says Yarbro-Dill.
The goal is to see CYCA's larger events, such as the beer fest and the 4-miler, go zero waste as well as encourage a culture in Cooper-Young households and businesses. Followers of CY social media and newsletter will start seeing tips and articles along with updates on the CYCA's journey of becoming zero waste. The future of Cooper-Young depends on the residents living the neighborhood now.
"Nature works in cycles," says Larrivee. "We need our economic systems to reflect natural processes if we expect that they and our resources will be sustainable."