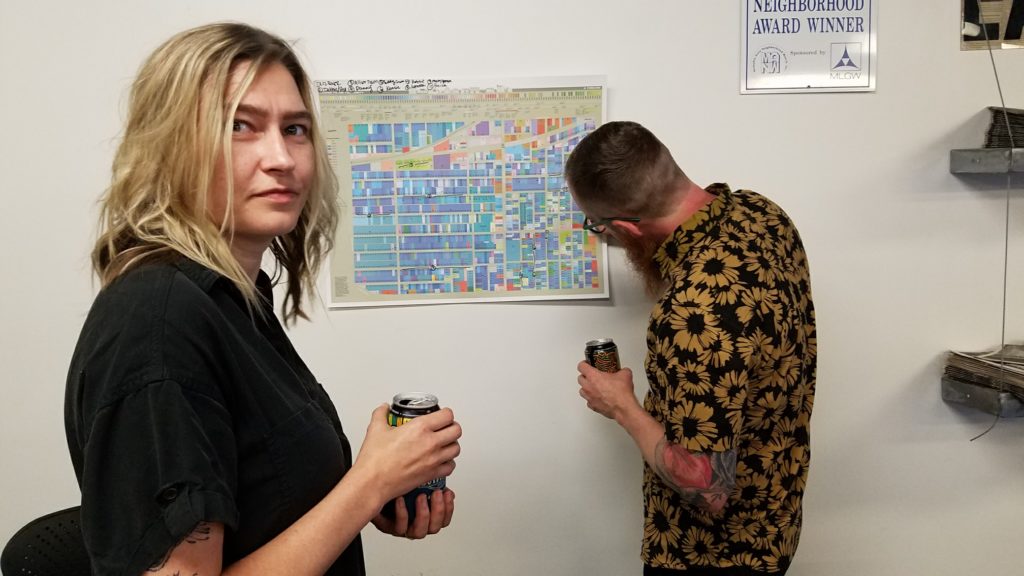 On Thursday, June 20, approximately 25 residents came to the Cooper-Young Community Association offices for an informational meeting on reviving the organization's block captain program.
A longtime staple of the CYCA organizational structure, block captains have traditionally served as a vital link between residents and leadership. A block captain is responsible for getting to know the neighbors on his or her block and serving as a disseminator of community information. They welcome new neighbors with goodie bags from the CYCA and let the CYCA know if there is a neighbor in need. During National Night Out (now in October), block captains can hold an optional cookout for which the CYCA will reimburse. Block Captains also get to enjoy appreciation mixers put on by the CYCA.
"Serving as a block captain gives me the opportunity to not only be of service in a great neighborhood but also to work with awesome neighbors," said block captain Loretta Nelson. "Of course, I think Nelson is the best block."
While enjoying food from Central BBQ and Slider Inn, meeting attendees learned more about what block captains do. Several signed up to captain their block by marking their block on a Cooper-Young map.
The block captain relaunch is being spearheaded by CYCA Office Manager Amanda Yarbro-Dill and head block captain — known as the Block Captain Captain — Kenzie Campbell. Campbell is an active member and volunteers for many events. She is eager to get started in her new role.
"I'm excited to be involved in this program because everyone benefits from knowing our neighbors and supporting each other," she said.
There are blocks still in need of a Captain. If you are interested or have questions, please email info@cooperyoung.org. — Sheree Stubblefield