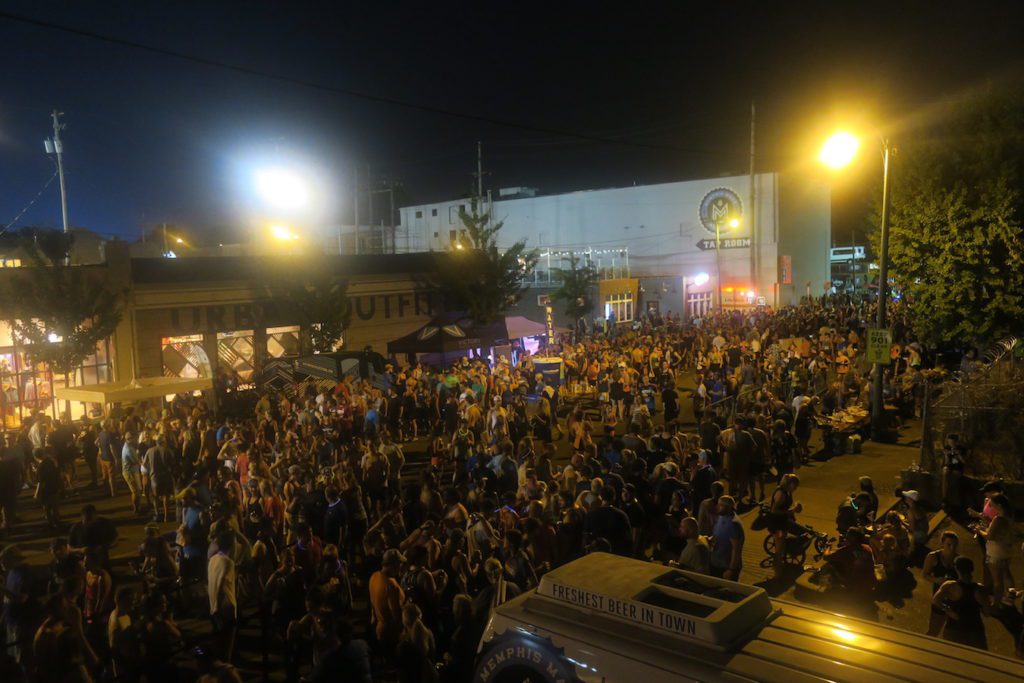 By Sheree Stubblefield
It was Friday the 13th, but the 2019 Cooper-Young Festival Friday 4-Miler came off without a trace of bad luck on September 13. This year saw over 2,000 racers run, walk, jog, and even hula hoop through the neighborhood. That is a 25% increase over 2018.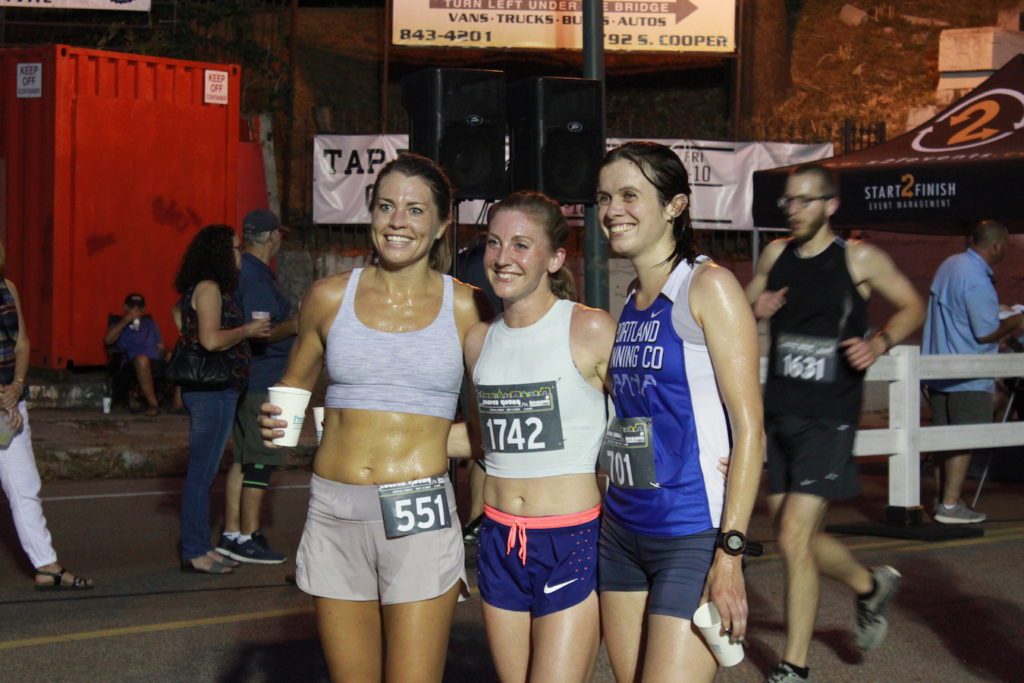 Adam Gomez of Southaven, Mississippi, was the top finished among all males with a time 22:39;71. Lauren Paquette of Memphis was first among women — and fourth overall — with a time of 22:56:71.
One of the reasons for the increased participation may have been TrestleFest, the revamped post-race street party that was held on Cooper between Central and York. Racers enjoyed live music and free Garibaldi's pizza and Mile 5 beer by Memphis Made along with chips and salsa from Moe's Southwest Grill. Victory Bicycle Shop gave away a Scott Speedster bike in a raffle won by Nicole Scott.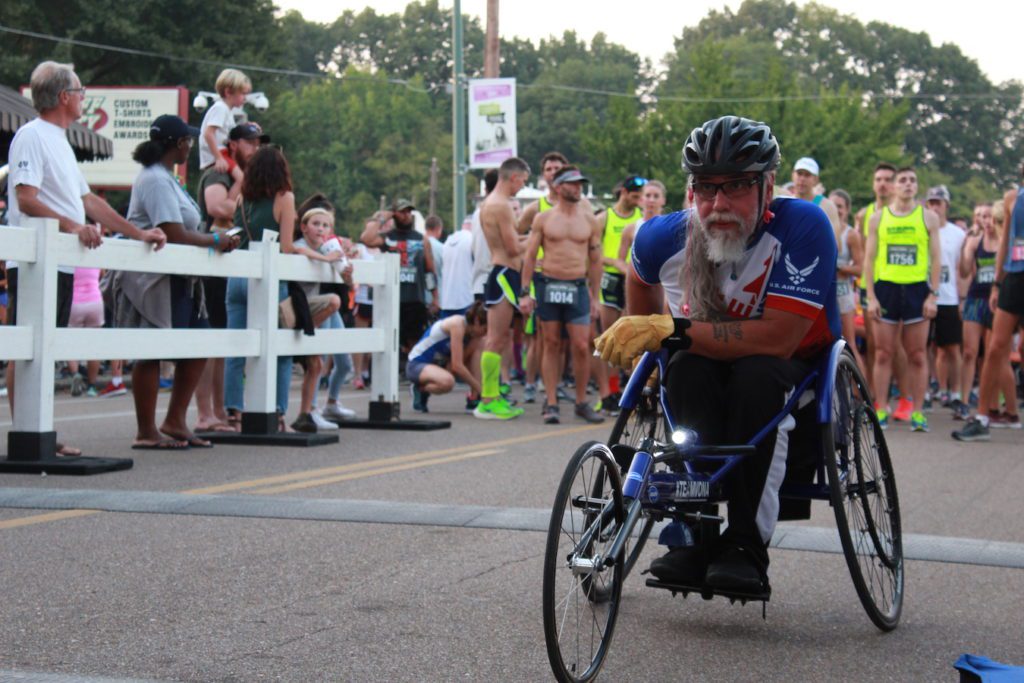 Bicycles played a big part in the organizing committee's drive to reduce the waste associated with putting on the event as part of the Cooper-Young 4-Miler green initiative. The Bikesmith Truck was on hand to offer free bike valet and their own raffle, while Aldo's offered bogo coupons to those who brought in their own water bottle. The Compost Fairy was also there to assist with zero waste efforts; they collected 7 cubic yards of compostable material and diverted 420 lbs. of aluminum from landfills.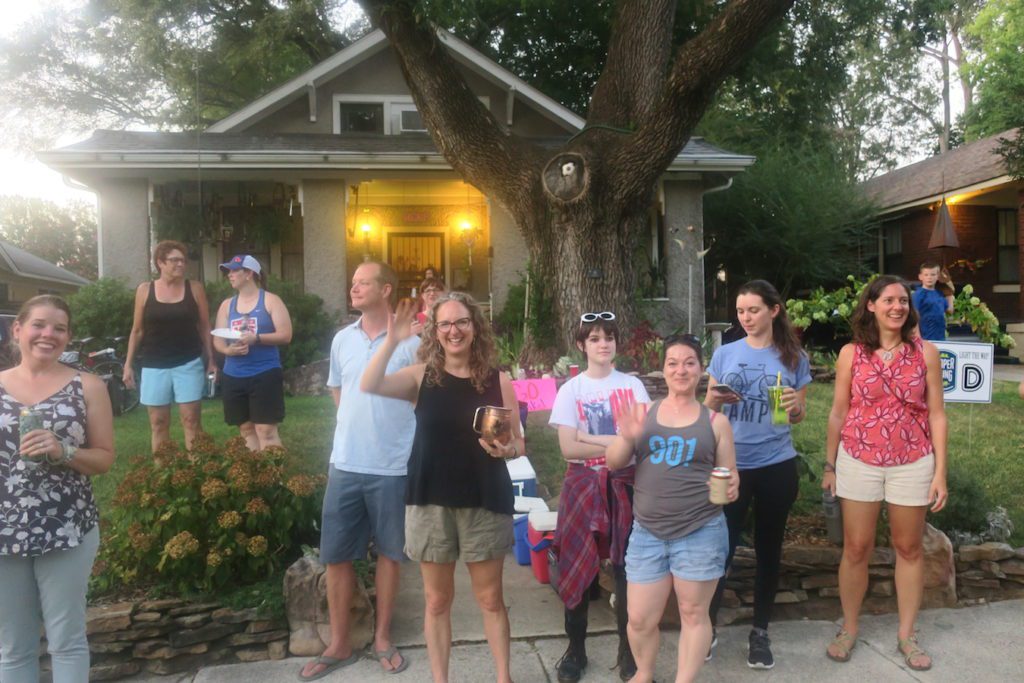 Approximately 30 mopeds and scooters from My City Bikes and the Memphis Kings guided the racers. They were cheered on along the route by the Light the Way parties. This saw a recent high number of Light the Way parties. There were plenty of horror movie-themed parties in keeping with the race date of Friday the 13th. The top three winners of the Light the Way party contest were: Mitchell Allgyer 1st place; Ray Rico, 2nd; and Jay Thomas, 3rd. The parties were judged by Jessica Read, who has won the contest numerous times. Runners enjoyed all the themes and the neighbors turning on the sprinklers to give provide relief from the heat.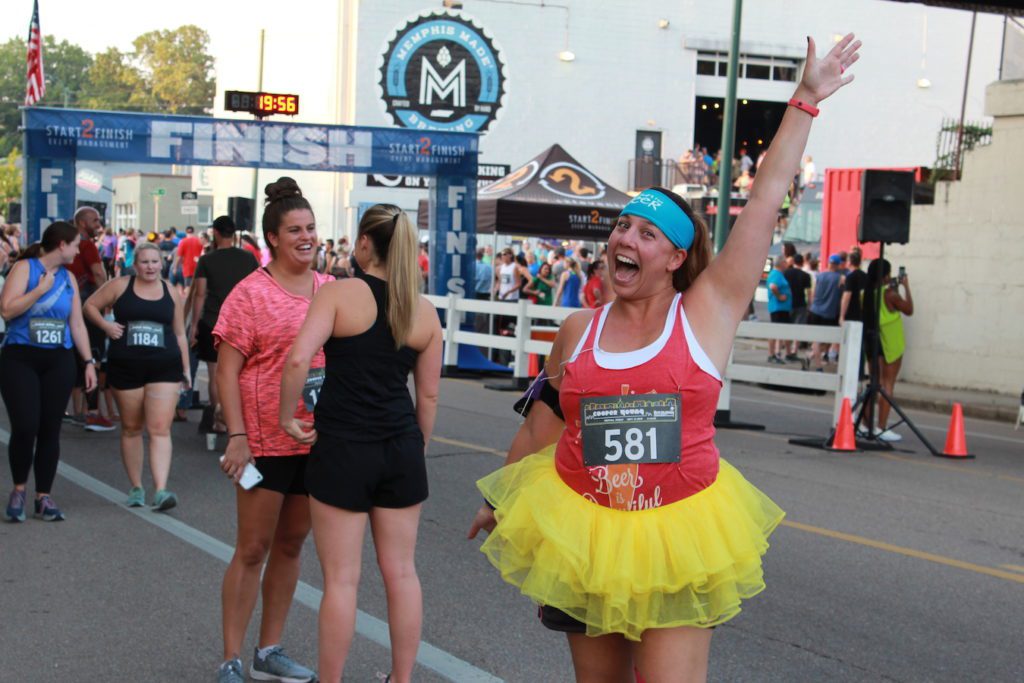 "This event is just yet another example of why Cooper-Young is so unique, from the large number of volunteers, the crowd support runners experience from our neighbors, to the local business support," said Chris McHaney, chair of the 4-Miler race committee.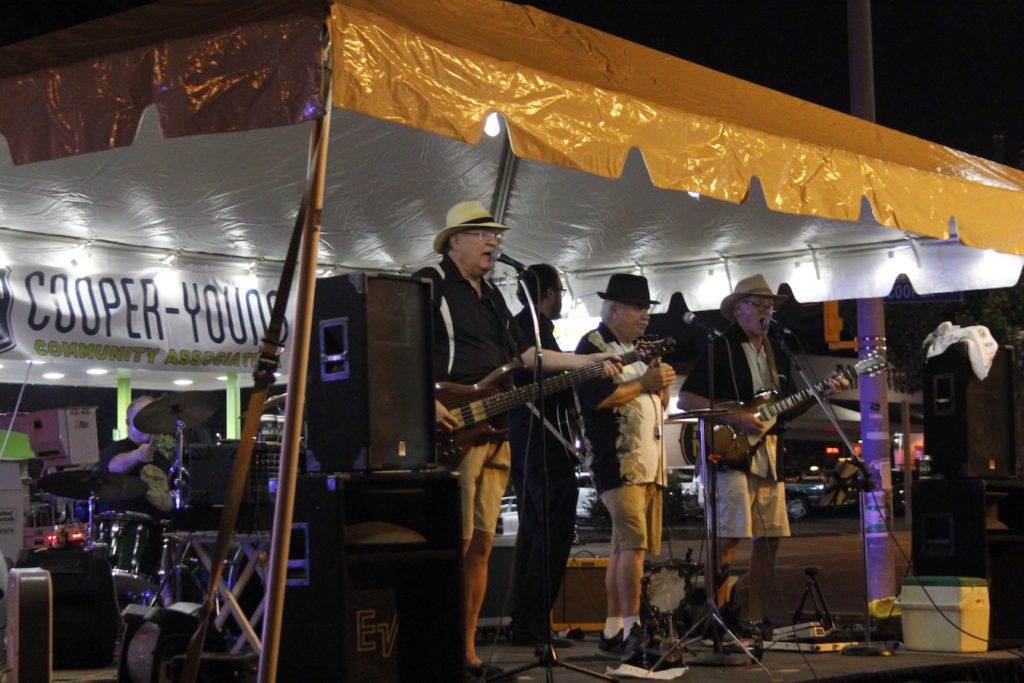 While there were a couple of snafus due to the new party site, the race committee is committed to the new location and making improvements to next year's race.
"We have lots of things to be proud of and still lots of work to be done to alleviate the lines at TrestleFest," said McHaney. "We faced a number of challenges, including a new, last minute party site and intense heat, but we also had some really cool things happen."