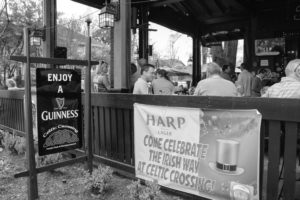 On Saturday, March 17 at 10 a.m. Cooper-Young will once again celebrate all things Irish and Memphis with our 3rd annual St. Patrick's Day Parade.
The parade is organized by the Memphis Irish Society. The Memphis Irish Society has had a presence in Memphis for 200 years. They foster education about and celebration of Irish heritage, culture, and people. Currently, there are 135 member households of the MIS throughout the Mid-South.
Please join us as we have our own celebration here in Cooper-Young. Cooper Street will be closed at 10 a.m. between York and Walker Streets. The parade will begin at York Street and will precede south on Cooper Street to the parking lot of First Congregational Church located at 1000 South Cooper Street.