The Cooper-Young Community Association is pleased to name our 2022 recipient of the Alexia Hampton Volunteer of the Year award, June Hurt! June has been a tireless champion of Cooper-Young and resident for 22 years, serving since 2008 on the CYCA board. During that time she served as President of the board for 2 terms.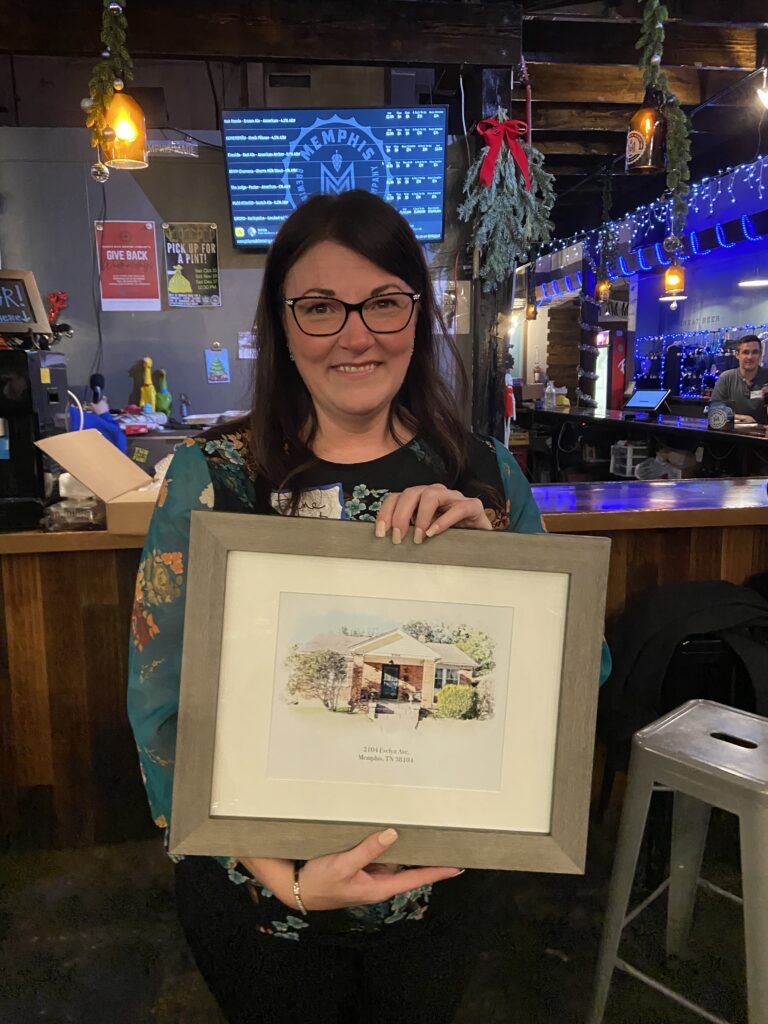 June's notable contributions to our organization and neighborhood are leading the Suzzane Striker food drive and the Christmas eve gift bags for First Responders event, as well as using her expertise in commercial real estate to be an invaluable support to both the CYCA building's needs as well as a reliable source of information for neighborhood questions in general. She was a champion of our longtime neighborhood newspaper, the Lamplighter,
As Emily Bishop said when asked, "June puts her whole heart into volunteering," a sentiment seconded by Debbie Sowell, who added that "the people of the neighborhood were what kept her going," and June's longtime neighbor Edward Greene, who added "she never asked more of others than she was willing to give," And of course, we'd be remiss to not mention the time June ran the 4-Miler dressed as Wonder Woman!
If you see June around the neighborhood, make sure to tell her thanks for all she's done for Cooper-Young!