The Cooper-Young Community Association wouldn't be what it is without our neighbors. They volunteer. They own businesses. They contribute their ideas and their passion to the Cooper-Young community. Each month, we will highlight a Member of the Month who gives back and embodies the spirit of our hip, historic community. 
This month we spotlight Diane Sable. She is a Cooper-Young legend. Here she tells readers all the ways to give back this season, how to connect with your inner goddess, and why Cooper-Young has it all.
If you would like to be involved in what makes CYCA great or nominate a Member of the Month, email info@cooperyoung.org.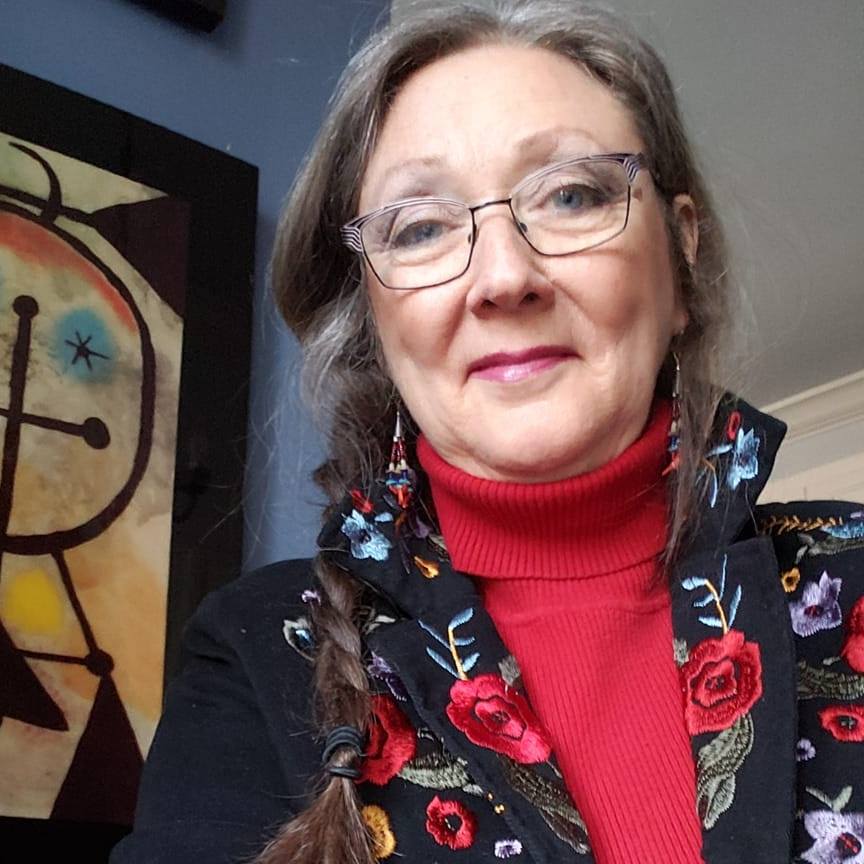 How long have you lived in Cooper-Young?
People associated me with Cooper-Young long before I actually lived here. In the late '80s as a young mom living in Marion, AR, I crossed the bridge to explore and shop — Easy Way, Puss-n-Boots, Lavender Earth, and others that are now gone. My career as a touch professional began in 1994 upon graduating the Massage Institute of Memphis located on Cooper at Elzey. And in 2003 the little house with no front porch sitting at the corner of Cox and Evelyn choose me to become its caregiver. It has become "Diane's Corner of the World."
What is your favorite CY event of the year and why?
Can't choose just one! Cooper-Young Fest has always been a favorite — long before I lived here! It's THE "see and be seen" day of the year! Friends, art, music, food — and regardless of the heat or rain, everyone has a good time! And my second favorite is the Cooper-Young Garden Walk. Wow, just wow! Green thumbs and creativity abound!
What is your favorite thing about CY?
Cooper-Young has always felt like "home." I grew up in a small town, walking to the grocery, post office, bank, and to the movie's on Saturday night. When I considered moving a couple of years ago, I made a checklist of everything I would want in a new neighborhood or city. Everything on that desire list is a reality right here in Cooper-Young. I'm home.
Why do you like volunteering for the CYCA?
Volunteering comes in so many shapes and sizes and ebbs and flows with the needs of the day. Being an advocate for CY outside of our neighborhood has occurred naturally because so many outside of the CY/Midtown boundary don't have an understanding of the issues OR the perks of living in an urban community. The CY Farmers Market was/is VERY important to me personally. It's why my daughter and I showed up every Saturday at 7 a.m. to pitch tents and help set up the first two seasons. Neighborhood Watch has also been in the forefront. I work a varied schedule and naturally pay more attention as most of my neighbors have set schedules. Contacting everyone on my friends list and asking for donations to the Mariposas Collective, especially in the winter. Requesting doggie supplies for rescue groups over birthday gifts. Food drives. Supporting the projects that keep our communities healthy by making phone calls and writing emails. Just doing what needs to be done without looking for a pat on the back. I spend more time in the background than the foreground.
Where can we find you on a Friday or Saturday night in CY?
I lead a fairly quiet life, so more than likely you'll find in me in the backyard sitting in the stone circle being entertained by Nilia the cat and the six chickie girls Several times a year the back yard is graced with the presence of "Our Tribe" — a circle of women/goddesses gathering to uphold and support each other's prayers, meditations, and intentions. Friends know the back gate is always open to them, the fire is laid, the moon will rise, and a quiet presence is just as welcome as conversation.
Tell us a good CY story
Gosh! I could write several depending upon the decade! And possibly ask for "hush money" on a tale or two! Keeping it G rated, we've all experienced crimes of convenience. However, I've been "gifted" some things as well. A bike was left at my garage, a tilly hat left in my flower bed, and basketballs that evidently missed the basket and landed in my backyard. I now have 5 basketballs! I'm assuming fear of the dogs kept the players from retrieving said balls! A stadium chair was left in my yard after the big U of M game a few weeks ago! The universe is generous in ways we don't anticipate.
What do you want to see happen in CY in the future?
We've got what everyone else wants! Maintaining the integrity of "historically hip Cooper Young" is at the top of my list. Keeping CY's small-town vibe, with thriving businesses and an entertainment district, benefits all of us and our community's future. We could use a small post office and a bank – perhaps a locally owned bank will locate here and add basic post office services!
Mariposas Collective accepts donations every evening at 6 p.m. at First Congo, located at 1000 South Cooper Street. Go to the rear of the building and look for the red door, the hostel entrance. Winter items are needed!
Mariposas Collective is also accepting donations via PayPal under mariposascollective@gmail.com.
To join the CYCA, go to cooperyoung.org/membership-join/