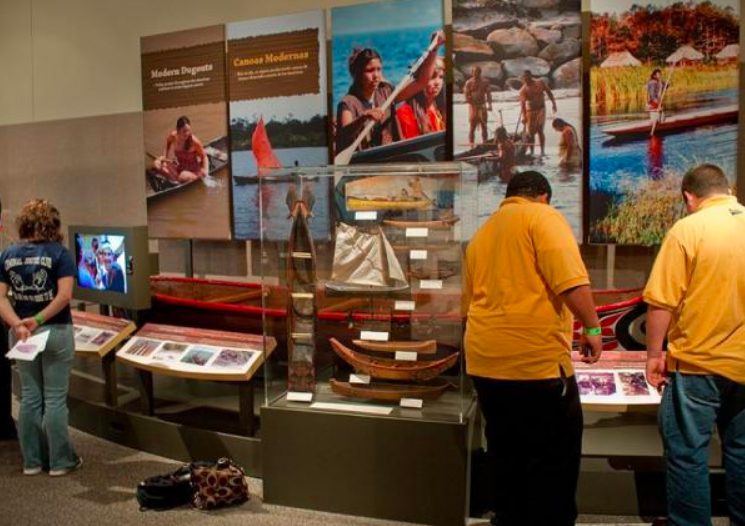 By Dr. D. Jackson Maxwell
Summer is upon us. Children are out of school and taking a much needed break from the daily education grind. Parents are happy not to have to spend their afternoons and evenings reviewing multiplication facts or assembling the latest science project. Families have more time to spend together, going on vacations, enjoying the outdoors, and taking in what Memphis has to offer. Scheduled days and the structure of the classroom are little more than fading memories — at least for the next couple of months!
That said, parents would be remiss to totally abandon summer learning. Educational research shows that students can regress academically over long breaks. Upon re-entering school, students have forgotten a measurable amount of what they had learned, often requiring remedial instruction to get them back up to speed. By keeping the kids active and thinking, parents can help avoid the intellectual atrophy that sets in over summer break.
The Pink Palace Family of Museums are a great place to spend some time exploring and keeping learning alive this summer. The museums include The Pink Palace, Lichterman Nature Center, Magevney & Mallory-Neely Houses, and Coon Creek Science Center. Bill Walsh, Marketing Manager for the Pink Palace Family of Museums states, "Sometime after the first few weeks of summer, parents and grandparents are going to start hearing, 'I'm bored. There's nothing to do.' The Pink Palace museums' endless summer adventures are a cure for this boredom."
For example, The Pink Palace Museum itself is truly diverse with a wide range of exhibits and shows. There are permanent collections such as the Cultural and Natural Histories of the Mid-South as well as a number of revolving exhibits that warrant multiple visits. The 3D Theater shows a variety of science, nature, and just plain fun movies for the whole family. The Planetarium teaches about the night sky with programs for the young and old alike. Finally, this summer will see the restoration and return of such iconic exhibits such as the Country Store, Miniature Circus, and Piggly Wiggly.
For a slice of Memphis history, take a trip to the past at the Magevney and Mallory-Neely Houses. The 19th century homes are from the pre-Civil War, Victorian period. The Mallory-Neely House is open for tours on Fridays and Saturdays from 10 a.m.-4 p.m. with the Magevney House being available to visit from 1-4 p.m. the first Saturday of each month. The educational tours not only talk about the history of these houses but also offer insight into the culture, history, and life in Memphis during the Victorian period.
The Coon Creek Science Center located in Adamsville, Tennessee, provides programs for students in grades K-5. Visits are for groups only and reservations are required. Additionally, there is an annual members' day event where fossil hunting activities abound.
Finally, The Lichterman Nature Center features a backyard wildlife center, The Buckman Science Trail, life cycles and urban wildlife exhibits, plus so much more. Reservations can be made for special programs such as "Animals Alive," "Nature 2 U," and "Urban Horticulture." The Lichterman Nature Center is open Tuesday-Saturday. Further, Nature Explorers Summer Camps are available for children ages 6-12. Lichterman is a great way to get outdoors, enjoy a little exercise, and learn more about what the nature surrounding Memphis has to offer.
As a bonus, you can visit the Pink Palace and the Lichterman Nature Center on Tuesdays after 1 p.m. for free. Or, you can apply for 2 adults and your kids to get a free 90-day pass to the Pink Palace Museums. So, whatever your family likes, these museums, houses, science, and nature centers have something of interest and are an excellent way to keep the kids engaged, having fun, and learning through the summer!
Dr. D. Jackson Maxwell is a National Board Certified educator and freelance writer with over 30 years of professional experience. Please forward questions or comments to: djacksonmaxwell@gmail.com