By Amanda Yarbro-Dill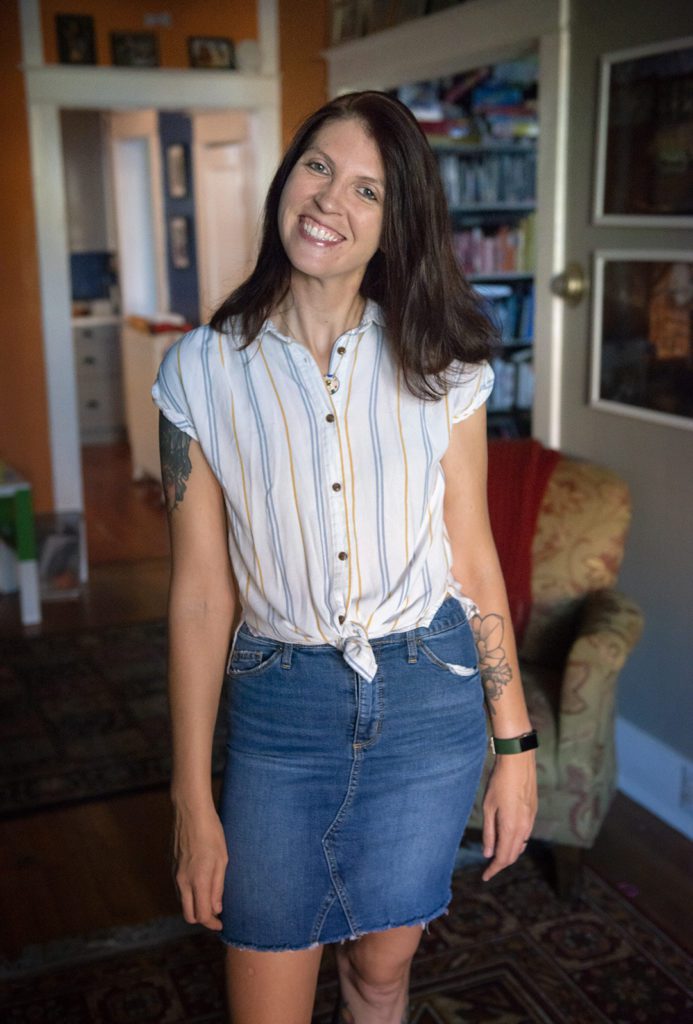 Hey y'all, my name is Amanda Yarbro-Dill, and I'm the new executive director of the Cooper-Young Community Association. If you've been paying attention, you may recognize me from my tenure as office dwelling human of the CYCA in 2018-19. I was briefly lured away to work for the great folks at the Levitt Shell, but as Michael Corleone says in the terrible film The Godfather: Part III, "Just when I thought I was out, they pull me back in." (I'm actually a very loyal fan of the Godfather franchise, but GF3 is truly heinous. Everyone knows that.)
The CYCA board offered me the position of ED when they lost Sheree Stubblefield to the Orpheum, and it was an opportunity too tempting for me to pass up. I know everyone will miss Sheree, but I'm excited about taking on this role and seeing what kind of exciting things we can do in Cooper-Young together.
As far as my background goes, I was born and raised in rural West Tennessee, attended college at Middle Tennessee State in Murfreesboro where I met my husband Brandon. We lived in East Nashville for about six months before deciding we just weren't "Nashville people." We spent a few months travelling in Europe, volunteering on organic farms as part of the World Wide Opportunities on Organic Farms program and decided to get married while having a pretty good time in an otherwise miserable cattle farm in Ireland. When we came back, we wanted to give Memphis a go, and here we are, 12 years later. Brandon has a well-established career as a photographer, and we bought our house on Blythe St. in 2012 where we're raising our daughters Eliza, 9, and Violet, 7, who attend Peabody Elementary. If you ever came to a meeting when I was working for the CYCA before, you've probably seen them. They're little community boosters.
I'm excited about all the work we can do together in Cooper-Young this year. I'll be managing our big annual events, the 4-Miler and Beerfest, but I'll also be your host for general meetings, Thirsty Thursdays, and other fun happenings I'm excited to try out at the CYCA. Some of you may have attended the clothing or plant swaps at the office in 2018; these are the kind of events I have a lot of interest in — low cost, practical, positive opportunities for our community to come together and build relationships. I'm very open to any ideas you may have, so by all means, send them my way. My email address is info@cooperyoung.org. Out new office hours are Tuesdays and Thursdays 10 a.m-3 p.m. and Wednesdays 1 p.m.-6 p.m.