As a Peabody Elementary parent since 2015, I'm excited to present Peabody's Teachers of the Month. In every issue, we'll be highlighting educators that make our neighborhood school one of the best in the city. 
If you'd like to support Peabody's faculty, one way is by donating Box Tops; every Box Top equals cash that goes directly to teachers. The Cooper-Young Community Association office at 2298 Young is a great place to donate Box Tops for Peabody. Bring them by during normal business hours or leave them in the mailbox if no one's in. We thank you in advance for your support of our terrific neighborhood school! — Amanda Yarbro-Dill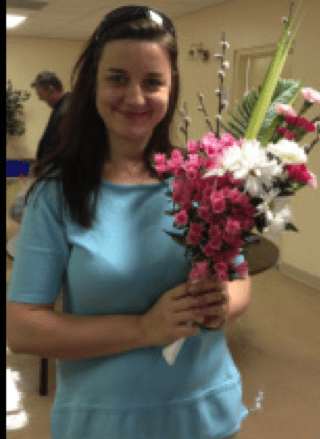 Inesa Sincane
Russian, grades KK-5
Who (or what) inspired you to teach? Where did you attend college?
The person who inspired me to teach was my piano teacher. I studied music at Pedagogical University in Daugavpils, Latvia. Later I obtained my Master's Degree in psychology from John Paul II Catholic University of Lublin in Poland. I received my Teacher Certification from the University of Memphis.
How long have you been at Peabody Elementary? Can you tell us what schools you worked at before Peabody?
This is my sixth year teaching at Peabody Elementary. Before that I taught at Brownsville Elementary and Whitehaven STEM Elementary.
How long have you lived in Memphis, and where did you live before moving here? What are some things that you like about living here?
I was born and spent my childhood in the lovely city of Daugavpils in Latvia. When I was 19, I received an academic scholarship and I moved to Poland to study psychology. I came to the U.S. in 2000 where my new life journey of teaching started. Memphis is very special to me because here I started my family. It's where I got married and where my son was born.
What's the number one thing you like about teaching at Peabody?
I like working at Peabody because I can teach Russian here! Peabody Elementary is the only Elementary school in Memphis that offers Russian classes. Our students have this great opportunity to learn the Russian language and culture, and I am happy to be a part of this experience.
What's one of your favorite lessons to teach? Best experiences during your time here?
I enjoy when my students do role playing in Russian. I love seeing their creativity, artistic skills, and acting talent, all while they are speaking Russian. One of the best experiences is when Dedushka Moroz and Snegurochka (Russian Grandfather Frost — the Russian version of Santa Claus — and his granddaughter) visited Peabody! I will never forget how excited my students were!
How do you relax outside the classroom? Do you have any favorite spots in Cooper-Young?
I enjoy playing piano, walking, cooking, helping animals at the shelter, traveling, and spending time with my family and friends. I love life in general and I keep myself very busy!