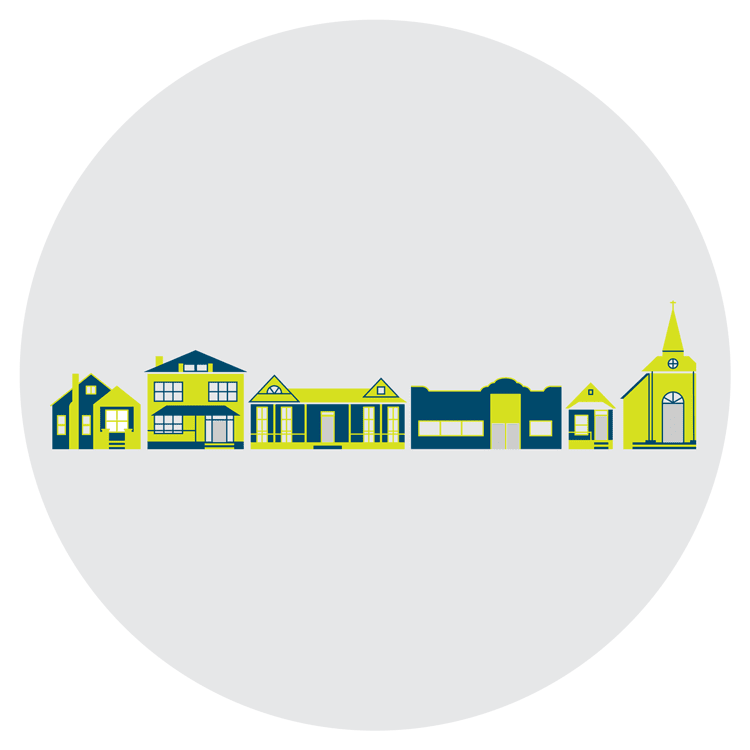 "CY always had a personality all its own, but the Trestle Art gave it an identity to rally around and to be known throughout the city, county, and more. Turning a lead hazard into an iconic welcome to the neighborhood–representing not only the housing stock but also the artistic bent of the area–was truly inspired. Like other great art, I think it made tangible the intent of those who built it, and it continues to draw people together." –Angela Strain, former CYCA director, 2009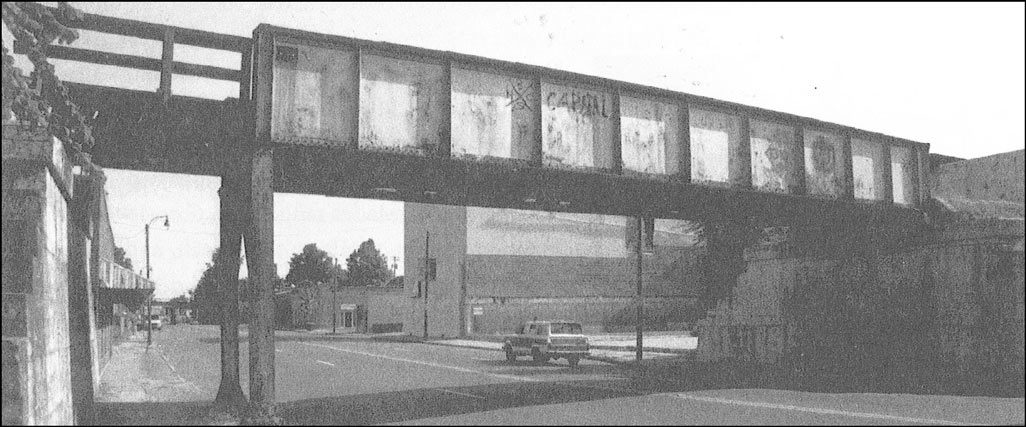 For decades, the trestle over Cooper Street just south of Central was a rusty, rickety railroad remnant covered with graffiti, greeting visitors to the neighborhood.
Courtesy of the LampLighter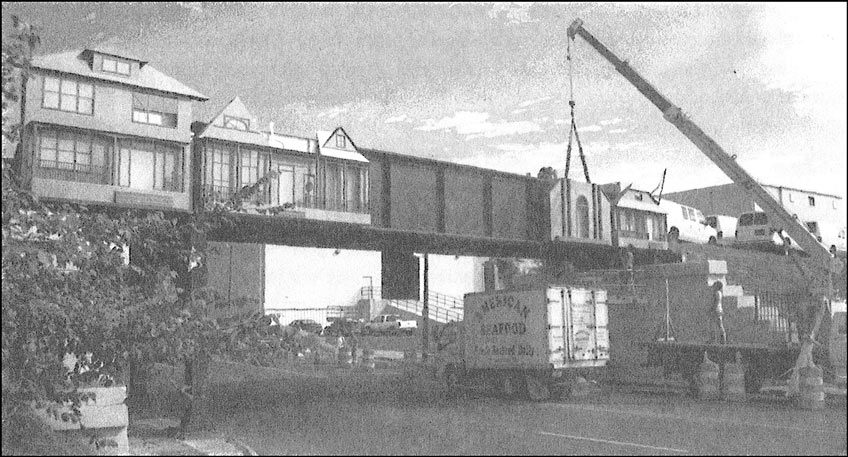 The trestle installation goes up in summer 2000. With great care, each of the twelve sculptures is lifted into place on the trestle over Cooper Street as trusting traffic squeezes underneath.
Courtesy of the LampLighter
Since 2007, the Trestle Art windows light up at night and welcome all to CY.
Courtesy of the LampLighter