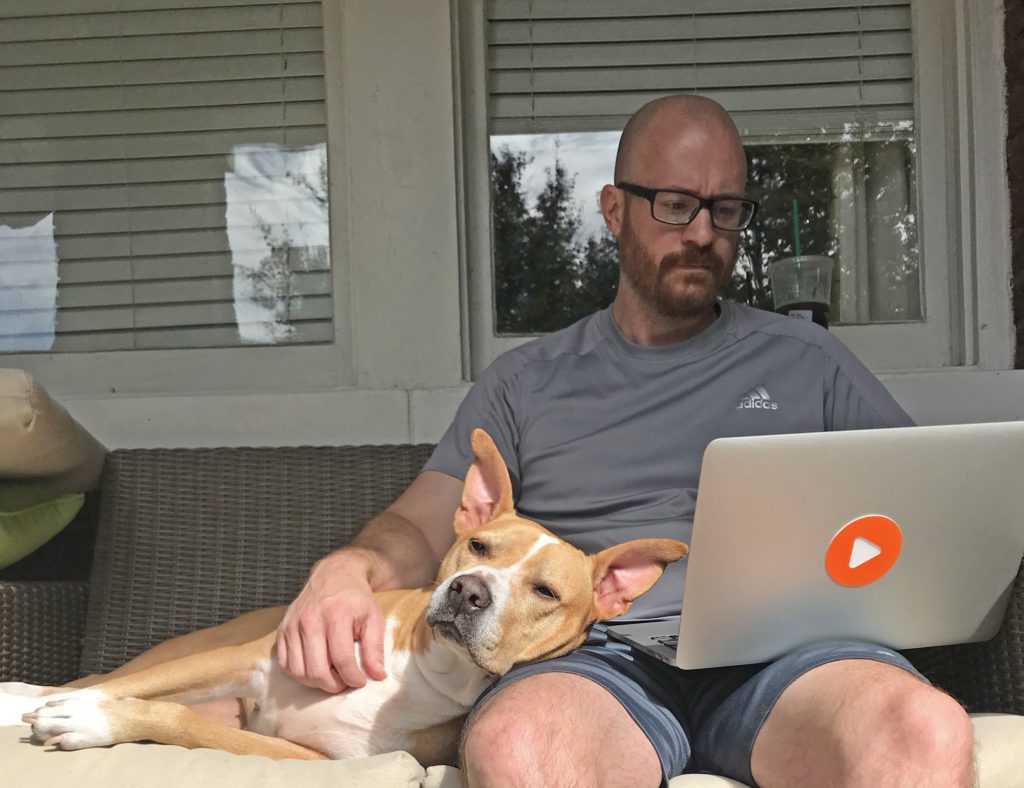 The Cooper-Young Community Association wouldn't be what it is without our neighbors. They volunteer. They own businesses. They contribute their ideas and their passion to the Cooper-Young community. Each month, we will highlight a Member of the Month who gives back and embodies the spirit of our hip, historic community. 
The member for February is Adam Shellabarger, our 2019 Volunteer of the Year and annual beer fest t-shirt designer. In this issue, the veteran CY resident tells readers why speed bumps are funny, how he gives back to the neighborhood, and what he hopes 2020 brings to Cooper-Young. 
If you would like to be involved in what makes CYCA great or nominate a Member of the Month, email info@cooperyoung.org. — Sheree Stubblefield
How long have you lived in Cooper-Young?
My family moved into CY in 1982 when I was four. My sister was born the next year. I spent many days assisting my parents in their quest to rehab the house. I went to elementary school at Peabody and IC. My wife, Chaderlee, and I purchased a home here in 2006. This was the place we wanted to be.
What is your favorite CY event of the year and why?
Cooper-Young Beer Fest because … beer. And it is one of my favorite projects to work on every year. We have friends that come from out of state to visit during beer fest because it is such a great function.
Why do you like volunteering for the CYCA?
Most of my volunteering comes in the form of graphic design. I am a graphic designer by trade at Archer Malmo. I enjoy creating new designs to highlight the community. My favorite is the beer fest graphic each year. I also do the arboretum map and brochure.
Where can we find you on a Friday or Saturday night in CY?
If the weather is nice, our front porch with my wife and our pup. Aldo's rooftop, Memphis Made tap room, a barstool at Tsunami, or Sweet Grass are some of our favorite places.
Tell us a good CY story
We have such a diverse neighborhood and so many different functions happening day and night. We did have a few laughs when the new speed bumps were installed on our street, not everyone was prepared, especially those on scooters. For all the years I watched my parents remodeling their house, we are now doing the same with our home. It's good that Chaderlee is an interior designer with Looney, Ricks, Kiss.
What do you want to see happen in CY in 2020?
I am always happy for new restaurants to come in the neighborhood. I like the variety we have, but I'd like to see all the empty buildings filled. Growth is always good to see.
To join the CYCA, go to cooperyoung.org/membership-join/