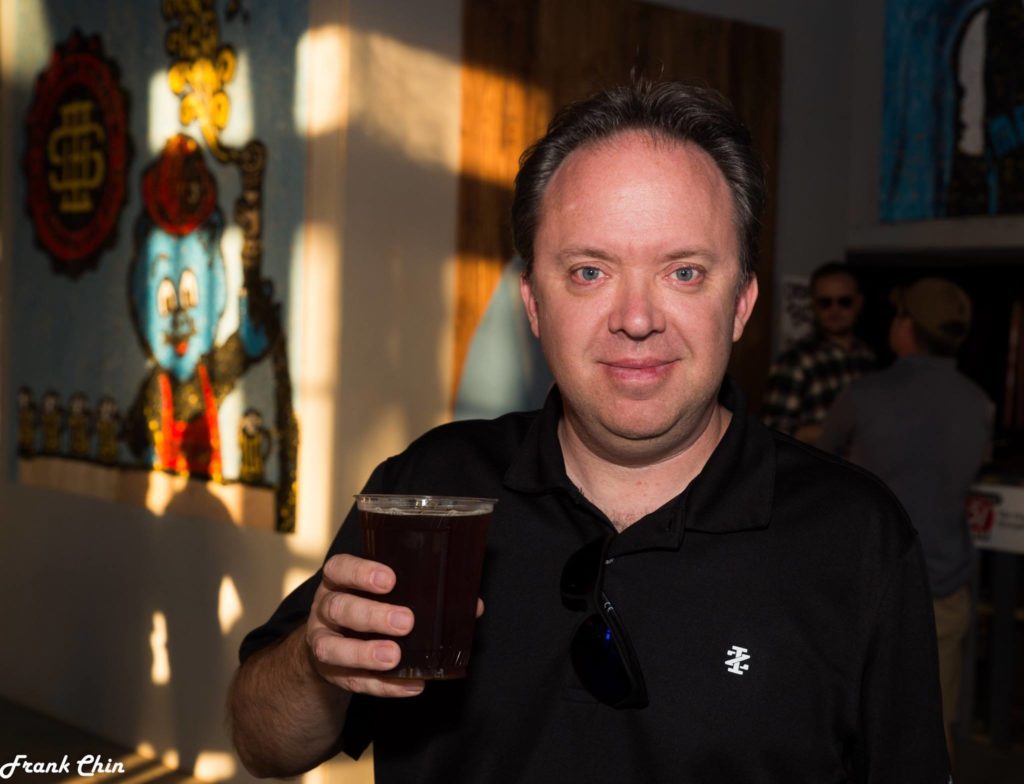 Cooper-Young Community Association wouldn't be what it is without our neighbors. They volunteer. They own businesses. They contribute their ideas and their passion to the Cooper-Young community. Each month, we will highlight a Member of the Month who gives back and embodies the spirit of our hip, historic community. 
The member for November is Jake Williams. He has lived in Cooper-Young for over a decade and has been hanging out in the neighborhood even longer. He tells us why it's easy to be popular here and why he thinks this neighborhood is so special. If you would like to be involved in what makes CYCA great or recommend a Member of the Month, email info@cooperyoung.org. — Sheree Stubblefield
How long have you lived in Cooper-Young?
I have lived in Cooper-Young for 13 years after hanging out here a few years before that at the Deli.
What is your favorite CY event of the year and why?
The best event in CY to me is the beerfest. I know most say the festival, but the Cooper-Young Beerfest is concentrated with all the people I like in the neighborhood. Plus, good weather. And beer.
What is your favorite thing about CY?
There are many things that are important like being able to walk places, but the people are what make Cooper-Young so unique.
Why do you like volunteering for the CYCA?
Volunteering is a natural progression once you attend events year after year. It makes you want to get involved and it's a good way to meet everyone and give back to our community.
Where can we find you on a Friday or Saturday night in CY?
Friday night, my first stop is Memphis Made Taproom. Then I might go anywhere in the city — from Downtown to Overton Square. Lafayette's and Bosco's are my favorites on that side of Union.
Tell us a good CY story
I work with a company based in L.A. I think with so many people there, they are used to being anonymous when they go out. A guy from L.A. came here for a few weeks and went to have a beer and see a few bands play in CY and Memphis in general. He went to a few places, and when talking to people at Memphis Made and other spots he mentioned he was shocked when people knew who I was at more than one place. How do you know all of these people, he asked. I said, "Well, this is Memphis. Everyone here is friendly and social and they all tend to know each other a little more than the 10-plus million people in L.A.
What do you want to see happen in CY in the future?
I hope that Cooper-Young works to maintain the bond that the residents have with each other. If we don't make a point to put effort into that, things could change for the worse. And we need to preserve the cool older houses we have in CY. I like to see vacant spots get developed but not so much when a perfectly good house is torn down.
To join the CYCA, go to cooperyoung.org/membership-join/.