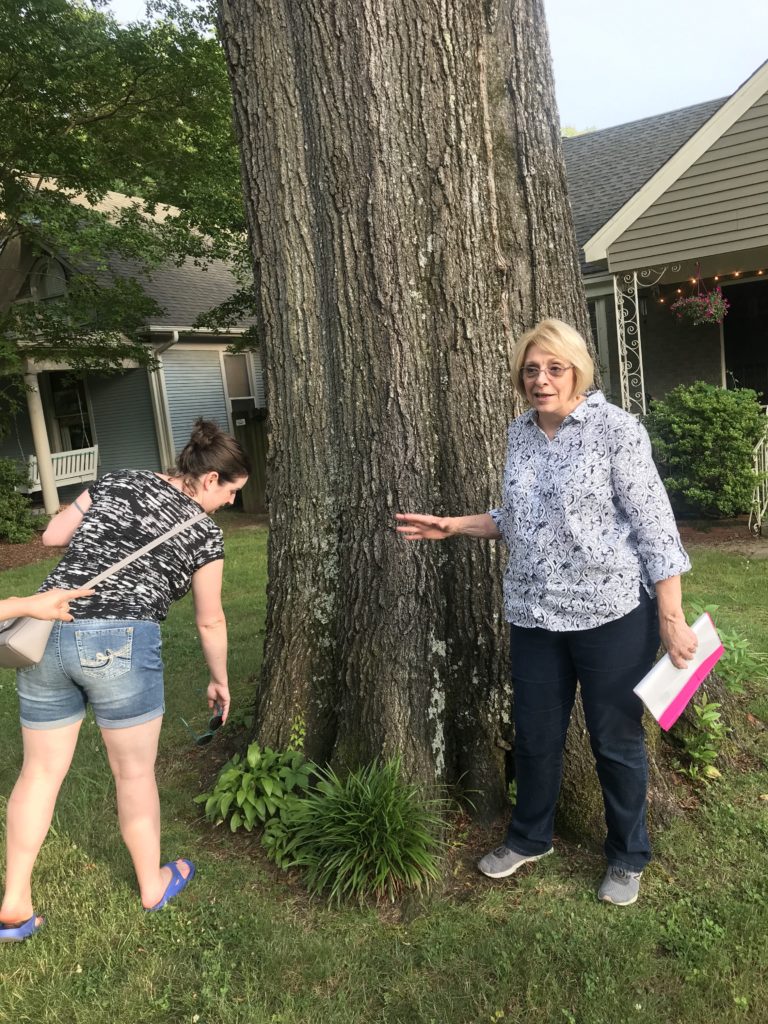 For its June membership meeting, the Cooper-Young Community Association partnered with CY neighbor Judi Shellabarger, president of the West Tennessee Chapter of the Tennessee Urban Forestry Council, and budding arborist Robert Hatfield to host a "Wine and Walk" to learn more about the Cooper-Young arboretum.
An arboretum is defined as a collection of identified trees intended for research or education. The Cooper-Young arboretum project was created by the Cooper-Young Garden Club to encourage community involvement within their own urban forest. The arboretum encompasses trees located in the front yards of homes, the Spanish American War Park, local businesses, and schools within the neighborhood.
The CY Arboretum is a level 3 arboretum, which means it houses over 500 species of woody plants, employs a collections curator, has a substantial educational programming, collaborates with other arboreta, publicizes its collections, and actively participates in tree science and conservation, according to arbnet.org.
Thirteen participants arrived at the CY gazebo at 6 p.m. and started the tour at 6:30 p.m.. Soul Ride offered ride service to those who needed a break and stayed with the tour the entire time. The group visited over 20 trees, learning about their history, growth patterns, and how different species support (or don't support) local wildlife.
Three neighbors provided wine at their homes during the tour. Neighbors chatted and rested at these homes. The tour ended on Nelson Ave. at Shellabarger's home where her husband Buzz provided pizza, wine, and his famous bourbon slushie.
"It was fun to meet new people in the neighborhood, enjoy learning more about trees, and enjoy wine altogether," said CY resident Faith DeSilva.
Participants were eager for another "Wine and Walk," and the CYCA is working with Shellabarger to plan an event for the fall. — Sheree Stubblefield